Abbas won't meet Pence as Palestinians seek new mediator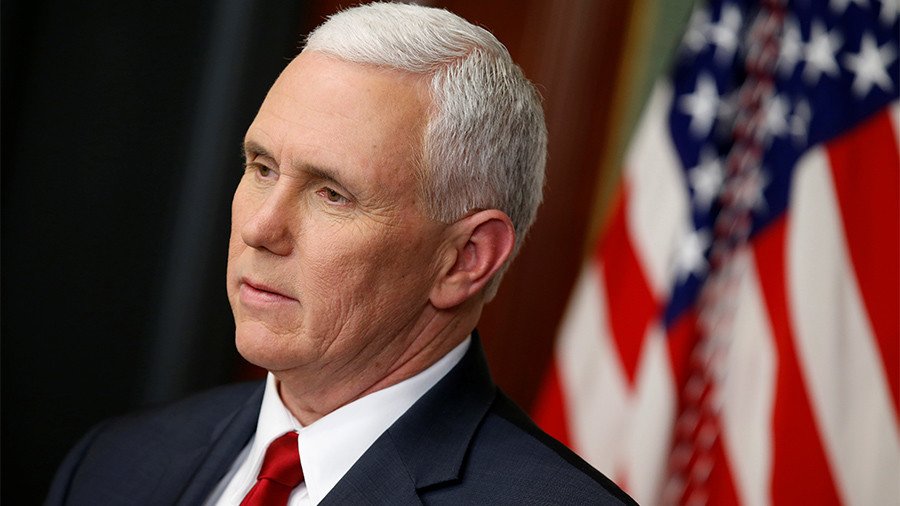 Palestinian President Mahmoud Abbas will not meet with US Vice President Mike Pence later this month and is seeking a new mediator in peace talks with Israel. Abbas won't be alone in snubbing Pence on his Middle East tour in the wake of Trump's Jerusalem decision.
Abbas' refusal to host Trump was confirmed by Palestinian Foreign Minister Riyad al-Maliki before an Arab League meeting in Cairo. He added there will be no contact between US and Palestinian officials, and that his government was seeking a new mediator as Washington had surrendered its neutrality with Trump's declaration.
"We will seek a new mediator from our Arab brothers and the international community, a mediator who can help with reaching a two-state solution," al-Maliki said.
The statement comes after an earlier announcement by Fatah Friday, that Pence is unwelcome in Palestine following President Donald Trump's decision to move the US embassy in Israel to Jerusalem, acknowledging the disputed city as the Israeli capital.
Religious leaders, too, refused to meet with the American VP, including Egyptian Coptic Pope Tawadros II. The Coptic Church "excused itself from hosting Mike Pence", citing Trump's decision which came at "at an unsuitable time" and was made "without consideration for the feelings of millions of people," the MENA news agency reported.
"We pray for everyone to have wisdom and rationality in addressing issues that affect the peace of the Middle East peoples," the church said in a statement.
The Coptic Church's announcement comes a day after one of Egypt's most influential Muslim leaders, the Imam of the Al-Azhar mosque, also threatened to cancel a planned meeting with Pence. Ahmed El-Tayeb now says any engagement will only take place if Trump reverses his decision to recognize Jerusalem as the Israeli capital.
For the past three days there has been unrest across Gaza and the West Bank over Washington's decision, leading to the deaths of at least four people. Clashes broke out in the West Bank Saturday, where protesters threw rocks at Israeli soldiers who fired tear gas, rubber bullets and live rounds. Tensions are running high in the occupied territories, where Hamas leader Ismail Haniya has called for a new uprising, or intifada, against Israeli rule.
There have also been protests across the world, mostly in Muslim countries such as Turkey, Jordan, Pakistan, Iran and Malaysia, as well as several European cities including London and Athens. Pro-Palestinian demonstrators also gathered in the center of Paris Saturday to protest against the upcoming visit of Israeli PM Benjamin Netanyahu. Most world powers have also expressed grave concern over Washington's decision.
You can share this story on social media: