Japanese firms to deploy singing drones to combat overwork culture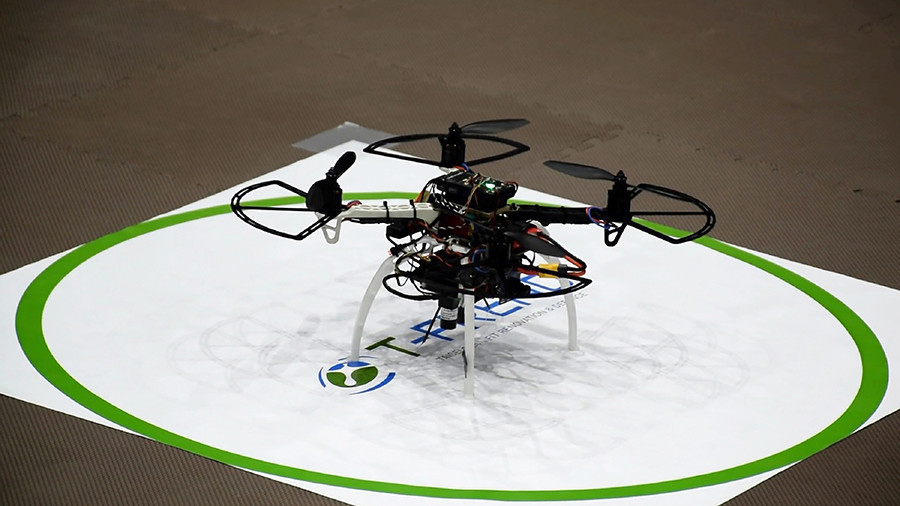 Japan's intense work culture may be put to the test by a new drone, circling over the heads of over-industrious employees and blasting out loud music in an attempt to make them go home.
On Thursday, the companies Taisei, NTT East and Blue Innovation unveiled their new T-Frend drone, which hovers around the heads of workers clocking in overtime. It plays Auld Lang Syne, an 18th century Scottish ballad better known in Japan for telling shop customers it's closing time.
"You can't really work when you think 'it's coming over any time now' and hear Auld Lang Syne along with the buzz," Taisei director Norihiro Kato told AFP.
T-Frend can take a pre-programmed flight across the office autonomously, using its sensors to navigate around walls and other obstacles while staying at a certain height to avoid papers flying up from its propellers. As well as an end-of-work alarm, T-Rend also functions as a security drone, filming surveillance footage and storing the data on an SD card. The drone's developers are also considering outfitting it with facial recognition technology to help spot burglars and other intruders after-hours.
T-Frend is expected to be launched in April, with a target price of around 500,000 yen (around $4,400) a month.
Japan's intense overwork culture dates back to the postwar period when Prime Minister Shigeru Yoshida asked corporations to give their employees lifelong job security in exchange for loyalty and dedication. While this has considerably boosted the Japanese economy, it has also created a stressful and even deadly environment where workers push themselves hard to prove themselves to their bosses.
The practice sometimes ends in heart failure, strokes or suicide. These cases are known as 'karoshi,'(death by overwork). In October, 31-year-old journalist Miwa Sado's death in 2013 was ruled as 'karoshi' after it turned out she had logged 159 hours of overtime in one month at the NHK news agency.
You can share this story on social media: