Violent clashes in Athens as protesters mark anniversary of police killing of teen (PHOTOS, VIDEO)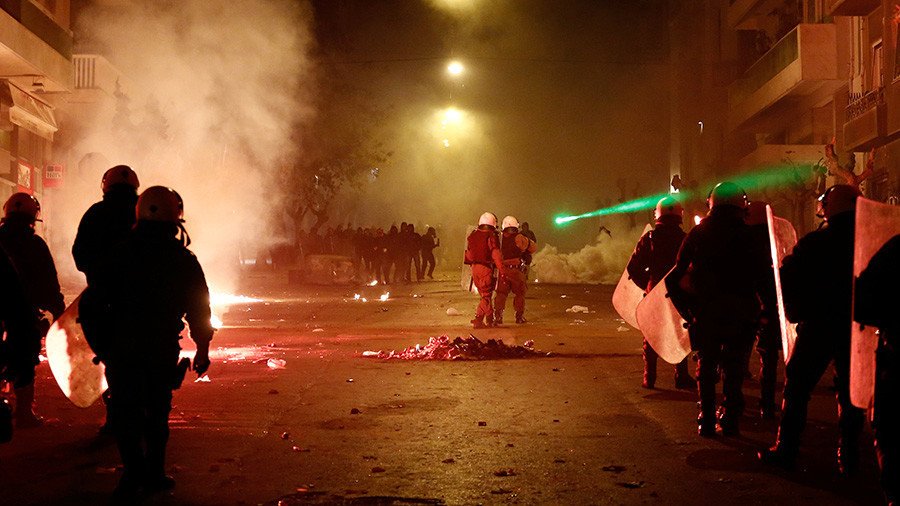 The Greek capital has erupted in violence as masked protesters clashed with police on the anniversary of a teen being shot dead by police in 2008. Rioters threw Molotov cocktails at officers, torched cars, and toppled rubbish bins.
Hundreds of students and left-wing groups took part in the protest in Athens on Wednesday evening, local media report. Demonstrators chanted "Resist!" waving red and black flags, Reuters reports.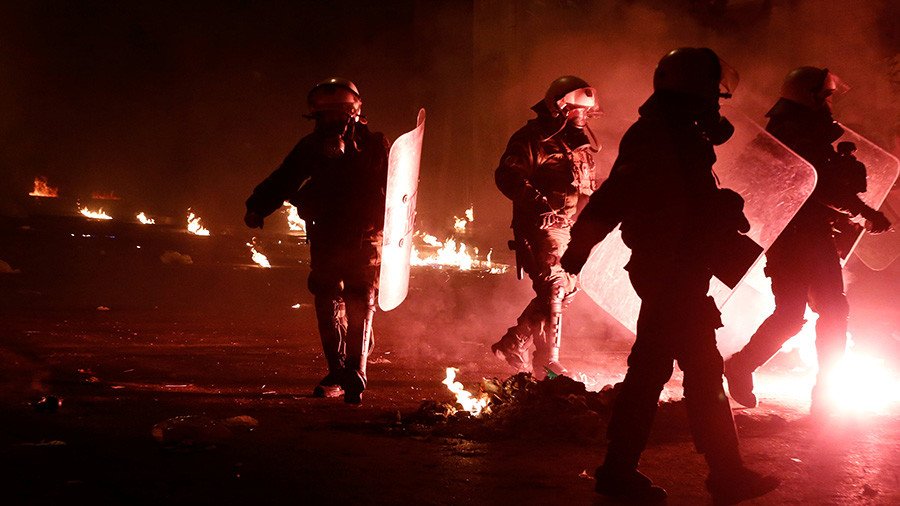 The violence broke out in Athens' central district of Exarchia, where 15-year-old Alexandros (Alexis) Grigoropoulos was fatally shot by two police officers in 2008. A group of 100 hooded rioters torched several cars, tore down street signs, and clashed with police, Greek newspaper Kathimerini reports. Officers responded with tear gas and flash grenades. At least five people were arrested following the clashes, according to Greek media.
Tensions also flared up in Thessaloniki – Greece's second largest city – where rioters threw Molotov cocktails and firecrackers at police.
Grigoropoulos' murder prompted waves of protests across the country and abroad. Epaminondas Korkoneas, the officer who shot the teen, received a life sentence. Korkoneas' patrol partner, Vassilios Saraliotis, received 10 years, but was conditionally freed in 2011.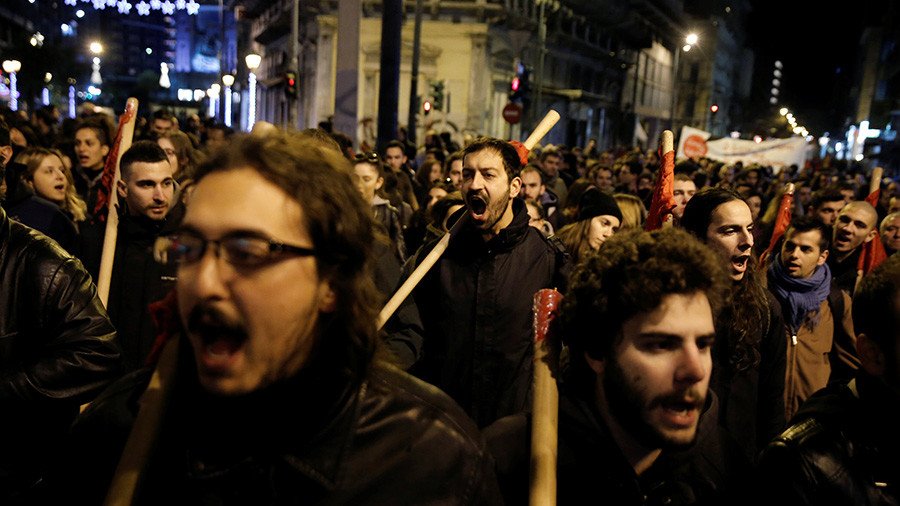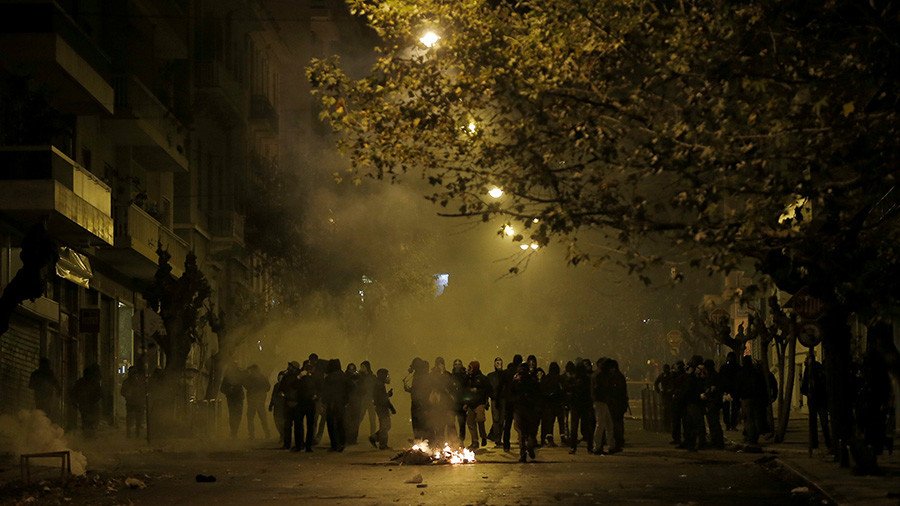 You can share this story on social media: