Free books no more: Greek students storm education ministry after publishers suspend scheme (VIDEO)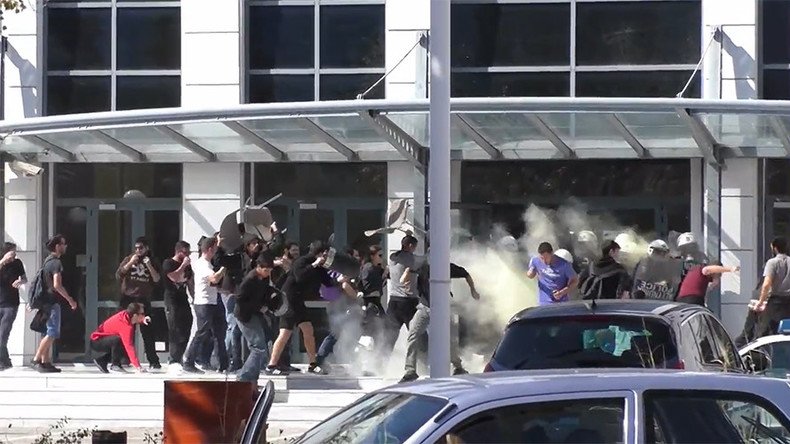 Students in Athens clashed with police on Friday while attempting to storm the Greek Ministry of Education building, a Ruptly video shows. Publishers suspended the free distribution of books citing payment delays from the ministry.
The video shows students throwing stones and chairs at the building entrance. Police in riot gear stop the demonstrators from entering the compound, but the confrontation eventually results in scuffles.
READ MORE: Anarchists throw petrol bombs and stones in clashes with police in Athens (VIDEO)
College students in Greece usually get textbooks for free, and the ministry of education pays the publishers.
Earlier in October, the Association of Scientific Book Publishers (ASBP) decided to suspend the distribution of books to university students for the 2017-2018 academic year after payment delays from the ministry of education, Greek media reported.
"The Ministry of Education has unprecedentedly delayed the fulfillment of its financial obligations," an ASBP member said, as cited by the Greek Reported news site.
There were also payment delays in the past, but this year the textbook industry cannot cover the costs, the ASBP member added.
You can share this story on social media: