Anarchists throw petrol bombs and stones in clashes with police in Athens (VIDEO)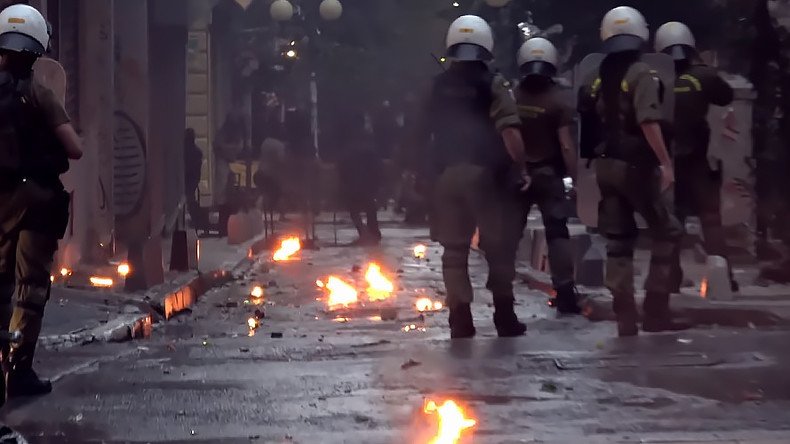 Anarchists, who threw petrol bombs and stones, clashed with police in Athens, Greece. At least two police officers were injured.
The clashes took place on Saturday when a group of anarchists gathered in the central Athens neighborhood of Exarcheia to protest the alleged torture of a protester by the police. The incident reportedly took place on September 16 when the protester was arrested.
Anarchists gathered at Alexabdras Avenue and marched in an orderly fashion towards the police headquarters where they claim the torture incident took place. The protesters carried banners and chanted slogans, but as night fell, the demonstration turned violent.
WATCH MORE: Petrol bombs & tear gas in Athens at anniversary of Antifa rapper's murder (VIDEO)
The anarchists attacked police with petrol bombs and stones, and tried to erect barricades out of dumpsters, which they set on fire. At least two officers were slightly injured, and one person was arrested, according to local media reports.
You can share this story on social media: