Disabled woman to sue Japan over 'inhumane' eugenics law under which thousands were sterilized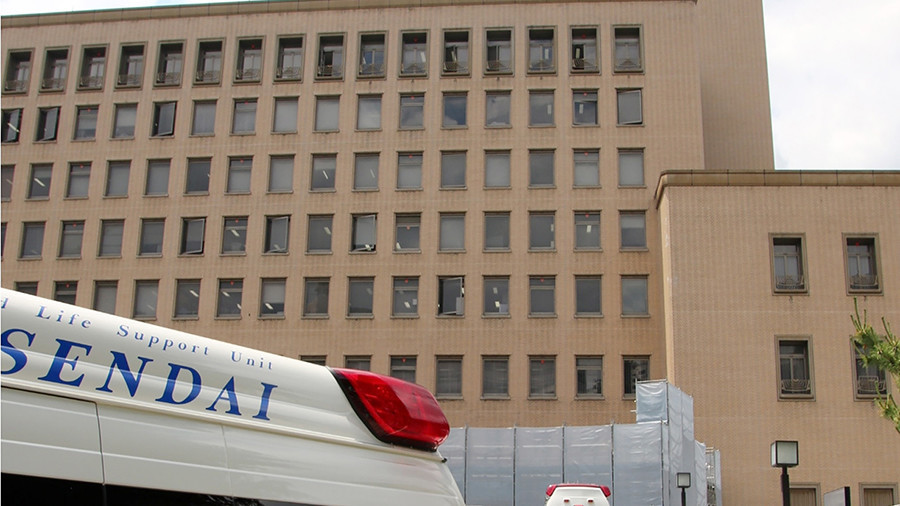 A woman who had her reproductive capacity removed under Japan's Eugenic Protection Law plans to sue the government, demanding an apology and compensation. About 84,000 people were sterilized using the notorious legislation, which was only abolished in 1996.
"What she experienced was nothing but inhumanity and a disregard for human rights," said the sister-in-law of the woman, who plans to file the first-ever lawsuit of this type in the Sendai District Court in January, according to the Asahi Shimbun newspaper. "Somebody should speak up to redress such suffering because the victims are getting older."
The 1948 law was aimed at "preventing the birth of inferior offspring" and nominally intended to limit the births of children of rape victims, and those with life-threatening diseases. However, it was frequently cited to administer forced sterilizations on those with genetic disorders, psychiatric illnesses and other disabilities.
The case of the plaintiff, whose name has not been publicized, is particularly egregious. She suffered brain damage in early childhood due to the anesthesia gone wrong, and her family says that they suffer no known genetic defects.
While in most cases, family approval was necessary, the local prefecture panel that ruled on such cases could also make a unilateral decision. 16,000 people are thought to have been sterilized without consent in post-war Japan, most while under state oversight in psychiatric and disability care homes and hospitals.
Archive documents show no evidence that the woman instituting the lawsuit, who was 15 at the time, was even informed of why a tubal ligation was about to be performed on her, while reasons for the surgery are listed as "hereditary intellectual disability."
"Authorities might have labeled her condition as 'hereditary' just to go ahead with the surgery. It is totally unacceptable," said the plaintiff's relative.
The intervention had lifelong consequences. The teenage girl suffered abdominal pain and scarring following the procedure, and later had to have her ovaries removed as a result of complications.
Attempts to find her a husband also failed, her family said, as potential suitors did not want a wife who would not be able to bear children.
"We are going to dispute the appropriateness of the Eugenic Protection Law, which we believe deprived disabled people of their right to determine whether they want to reproduce. We are also going to pursue the responsibility of the state, which still has not provided compensation for the human rights violations," said Koji Niisato, the lawyer representing the family. He added that a helpline for other victims will be set up, with a view to launching a class action lawsuit against the government.
Both the UN and the Japan Federation of Bar Associations have recently recommended the government compensate victims of the eugenics program.The Japanese government has been slow to react, however, claiming that most procedures were legal under legislation at the time, and that illegal cases should be taken up with the individuals responsible, most of whom are long-retired or dead. It was likely fearful of engaging in a years-long and costly legal process, but with the floodgates now seemingly breached, it now appears likely.
While eugenics laws were applied to sterilize up to 400,000 people in Nazi Germany, they did not disappear even in several democratic states after World War II. Most notoriously, over 20,000 people had their reproductive capacity taken away between the 1930s and 1970s in Sweden, though there, the government has apologized for the practice, and paid out compensation to victims.
You can share this story on social media: