Sweden proposes compensation for trans people forced to undergo sterilization before gender change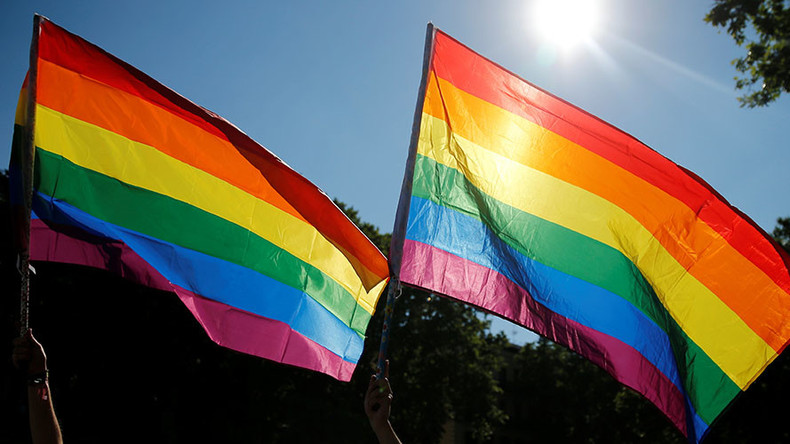 Hundreds of transgender Swedes will receive compensation of 225,000 kronor ($26,000) each after a now-repealed law forced them to surgically disable their reproductive organs before legally changing gender.
The legislation was proposed by the center-left Swedish government on Monday, and will likely sail through parliament.
"The demand for sterilization that existed previously laid out a vision from which today's society wishes to distance itself and the government believes it was wrong to demand it," said a statement from Health Minister Gabriel Wikstrom.
"We will make the process as easy as possible, so that there should be no lengthy investigations," added Wikstrom, noting that the law, which has been mooted for months, is expected to come into force in May 2018.
In 1972, Sweden became the first country to legally recognize transgender people, but the ability to change your status came with strict stipulations. Not only did the applicant have to lose their original reproductive ability, but they were not allowed to keep their sperm or eggs frozen for the future either. Additionally, they had to get divorced and live as their new gender for at least two years.
In December 2012, a Swedish court ruled that these restrictions contradicted the European Convention on Human Rights, and the following year, it was officially overturned.
Since then, the Swedish Federation for Lesbian, Gay, Bisexual and Transgender Rights (RFSL) has been pushing for a legal apology and compensation to those who complied with the law.
"It is very welcome that the government, the first in the world, is paying compensation in recognition of the crimes committed by the state against transgender people," the organization said in a statement.
Nonetheless, RFSL says that compensation should be at least 300,000 kronor ($34,000).
"The sum should be at a level that constitutes a real recognition of the excesses of the state," said RFSL President Frida Sandegard.
The exact number eligible for the payment is unclear. Between 1972 and 2011, 865 people applied for official gender reassignment, and 500 went ahead with it, though it is not clear how many of these are still alive.
In 2013, about 150 transgender men and women demanded a total of €5 million from the government with the help of RFSL, which says that in total, as many as 800 were affected by the law.
Dozens of countries around the world, including Russia, Switzerland and Italy, require sterilization as a prerequisite of a gender change.
But in few of those is the idea of sterilization as historically loaded as in Sweden.
Between 1935 and 1975 the country sterilized an estimated 63,000 people, some for reasons of medical safety, due to potential complications due to pregnancy, but most for eugenic reasons, as they carried genes that were considered unsuitable.
READ MORE: 'As Sweden segregates swimming pools to accommodate Muslims, battle of sexes surfaces'
Those affected were the mentally ill, and those with hereditary diseases, though many had, at least formally, willingly agreed to the procedures. In 1999, Sweden agreed to pay 175,000 kronor to each victim of the program.