Honduras sends in troops to quell violent protests over disputed election (PHOTOS, VIDEO)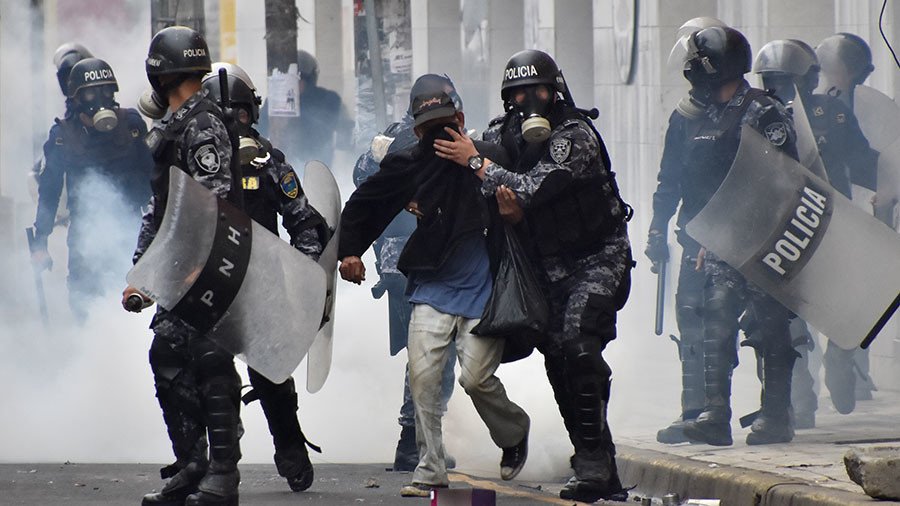 Honduras has handed emergency powers to its army and police to quell the unrest and protests that have been wracking the country this week as votes are counted in a highly disputed and scrutinized election.
As of 11pm Friday, the government had suspended constitutional guarantees and imposed a curfew for the next 10 days, aimed at stemming the protests which have led to at least one death and 20 injuries, as well as widespread looting, following the election which took place last Sunday.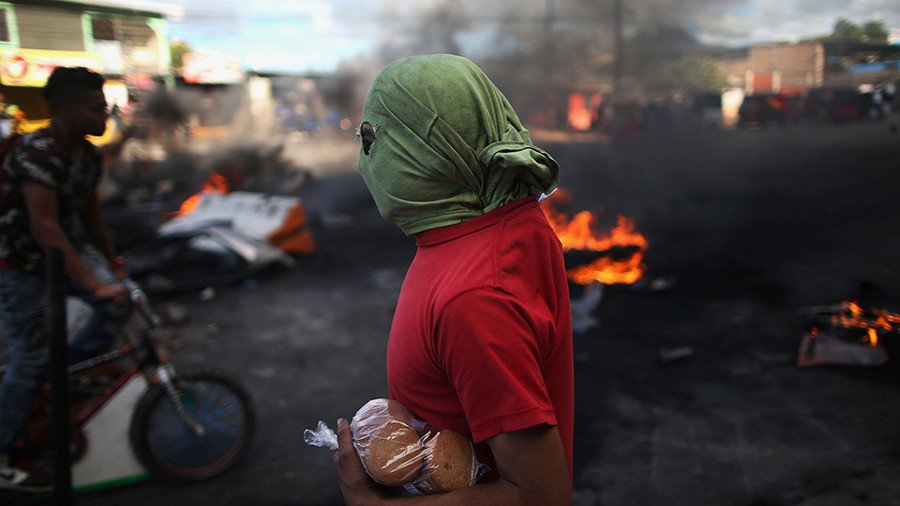 "The suspension of constitutional guarantees was approved so that the armed forces and the national police can contain this wave of violence that has engulfed the country," government official Ebal Diaz said on national television on Friday.
The protests have been ongoing over the past few days as the opposition, suspecting electoral fraud, have demanded a recount of the vote.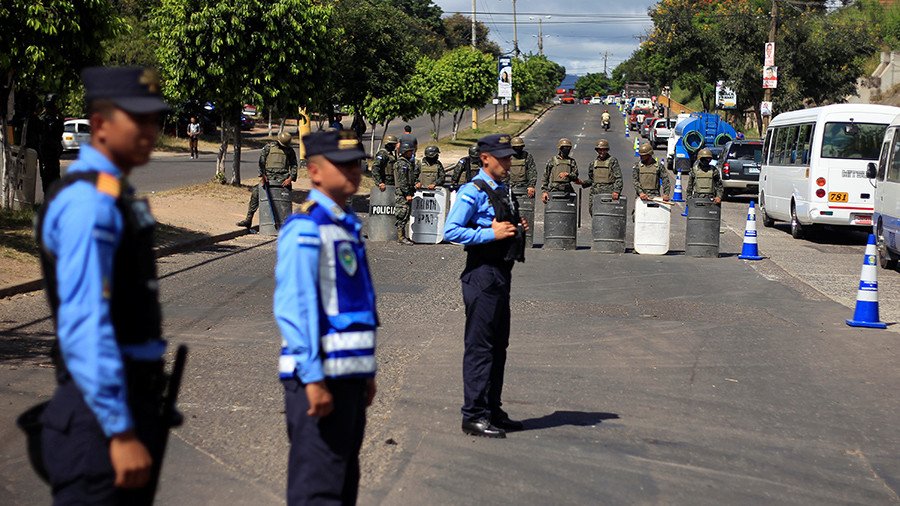 On Wednesday, all parties to the election signed a document vowing to respect the final result of the ongoing vote count. However, a few hours later the electoral tribunal claimed there had been a computer glitch, which was followed by incumbent President Juan Orlando Hernandez gaining the lead over his main rival, former TV host Salvador Nasralla. The electoral tribunal is appointed by Congress, which is in turn controlled by Hernandez's ruling center-right National Party, leading Nasralla to declare he would refuse to acknowledge the results unless there is a full recount in three disputed regions, amounting to over 5,000 ballot boxes.
"Here in Honduras, we are in a situation of fraud against me… I won the elections with 70 percent of the vote, with 116,000 more votes than Hernandez," Nasralla said in a Facebook post to his supporters on Friday, teleSUR reported.
"Mathematically, it is impossible that this would change even with the 30 percent of the ballots left to count."
Though Nasralla has urged his supporters to protest peacefully, demonstrators have set up roadblocks, lit bonfires, and thrown rocks and wood at police, who have responded with tear gas and water cannons. Columns of smoke from burning tires could be seen rising above the capital, Tegucigalpa, and the Public Safety Department has reported disturbances in at least eight other cities. Schools, universities and businesses have announced they would close to avoid trouble over the weekend.
"Juan Orlando is a dictator and does not want to leave," one protester told RT's Ruptly video agency.
Honduras has long been seen as a strategic country by the United States since the 19th and early 20th centuries, when it was a "banana republic" run by US corporations.
During the civil wars which plagued Central America in the 1980s, the country was used as a supply hub by the CIA – in cahoots with local drug traffickers – for the right-wing Contra rebels in Nicaragua. That era saw widespread extrajudicial killings and disappearances of leftists and opposition figures, and recent times have been no less turbulent. In June 2009, left-wing president Manuel Zelaya was overthrown in a coup, forced onboard a military plane and flown to nearby Costa Rica while still in his pajamas.
Honduras now suffers from widespread poverty as well as extreme levels of violence from warring street gangs and drug mafias. President Hernandez has been credited with lowering the homicide rate, though it remains one of the highest in the world, as well as boosting the economy. Backed by the United States, Hernandez is seen as an ally in the war on drugs. But he has also been accused of illegal fundraising and clinging on to power, while corruption and drug trafficking remain widespread.
His opponent, Salvador Nasralla, is a popular former TV host of Lebanese descent who has pledged to fight corruption. His Opposition Alliance Against the Dictatorship coalition includes the Liberty and Refoundation Party, or Libre, led by ex-president Manuel Zelaya. Zelaya has called for international observers to monitor the ongoing vote count to resolve the crisis.
You can share this story on social media: