Stampede at Honduras stadium kills 5, injures dozens ahead of national football finals (GRAPHIC)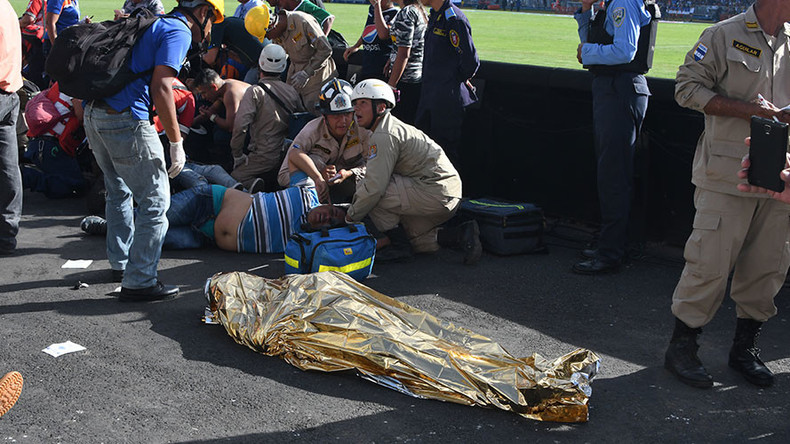 At least five people died and dozens others were injured during a stampede in the Honduran capital where fans tried to make their way into an already full stadium to watch the final of the local professional football league.
The tragic episode happened at the General Tiburcio Carias Andino national stadium in Tegucigalpa, where Motagua and Deportes Progreseno were set to contest the final of the Clausura Tournament of the National Football League.
The stampede was sparked as more and more fans attempted to enter an already overcrowded stadium which has capacity to house 35,000 people. Police had reportedly to use water cannons to keep the fans out of the venue outside Gate 11.
Panic ensued and quickly spread as people scrambled to get to safety. The Honduran Fire Department reported 25 people injured as a result of the rush.
"Two people died in the stadium and two in the hospital," a hospital spokesman said, later reporting that another person had died.
Motagua thrashed Deportes Progreseno 3-0 in a game that was preceded by a minute of silence for victims of the stampede tragedy.