Moscow scrambles fighter jet after detecting US spy plane approaching Russian border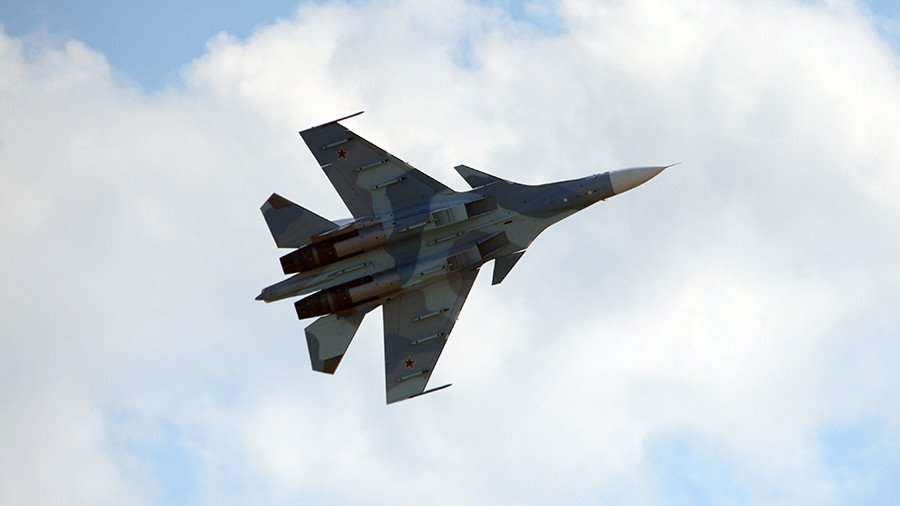 Russia has scrambled a Su-30 fighter jet after detecting an American Р8А Poseidon reconnaissance aircraft over the Black Sea, according to a Defense Ministry statement. The US spy plane was approaching at high speed to the Russian border, it said.
The Russian fighter jet buzzed the US Navy reconnaissance plane at around 1pm local time (10:00 GMT) as it was flying over the neutral waters of the Black Sea, the ministry said.
"After moving closer, the Russian [Su-30] fighter jet flew over the object and visually identified it as an American reconnaissance aircraft Р8А Poseidon," the statement reads.
After the spy plane was intercepted by the Russian Air Force, the US aircraft changed course and flew away.
In October, the commander in charge of Russia's Air Force in the Southern Military District, General Viktor Sevostyanov, revealed that US military drones, primarily Global Hawks, conducted over 100 reconnaissance missions in the Black Sea region this year. The main routes of the spy planes lie near the Crimean Peninsula and the aircraft fly only 10-15km away from the border.
It is not the first time that Russia has had to scramble its aircraft in response to foreign planes detected near its borders. In June, a Russian Su-27 jet warded off a NATO F-16 fighter jet as it closed in on a plane carrying Russian Defense Minister Sergey Shoigu en route to the western Russian province of Kaliningrad. Prior to that, a US RC-135 spy plane flying over the Baltic Sea made a "provocative turn" toward a Russian Su-27 jet, which had been scrambled for an intercept mission.
You can share this story on social media: