Iran could increase its missile range 'if Europe becomes a threat' – Revolutionary Guard commander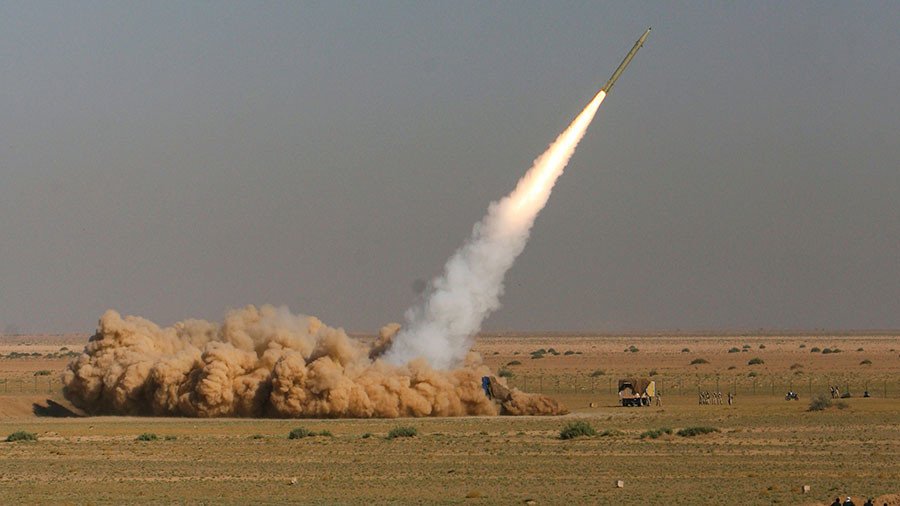 Europe is not a threat to Iran, but just in case it allies itself with the US and Israel and becomes one, Tehran has enough technical capabilities to increase the range of its missiles, the commander of Iran's elite Revolutionary Guard Corps has warned.
"Both the United States and the European Union and the Zionist regime are keen to disarm us," Brig. Gen. Hossein Salami, the second-in-command of the Islamic Revolutionary Guard Corps, said on Saturday. "If we have kept the range of our missiles to 2,000 kilometers, it's not due to lack of technology… We are following a strategic doctrine."
"So far, we have felt that Europe is not a threat, so we did not increase the range of our missiles. But if Europe wants to turn into a threat, we will increase the range of our missiles," he added, according to a Reuters translation of the Fars report.
In October, the chief of the Revolutionary Guards, Ali Jafari, revealed that the country's Supreme Leader, Ayatollah Ali Khamenei, has imposed limits on the country's ballistic missile program to 2,000 kilometers, adding that the range can potentially be increased.
Iran's threat against Europe on Saturday came in response to comments made by the French President Emmanuel Macron, who earlier this month proposed to amend the nuclear deal with Iran to cover ballistic missile development.
The 2015 Joint Comprehensive Plan of Action (JCPOA), signed between Tehran and six major world powers covers Iran's nuclear program, but not its increasingly-sophisticated ballistic missile arsenal. That is what concerns Israel, the US and France. Paris is allegedly worried about the Soumar long-range missile which reportedly can strike 3,000 kilometers away, placing Europe and Israel within range.
The issue of Iran's missile program has been in the crosshairs of the American administration ever since President Donald Trump took office. Trump announced in October that Washington would not certify Iranian compliance with the JCPOA, giving the US Congress 60 days to reevaluate the nuclear deal.
READ MORE: Iran tests new ballistic missile unveiled at military parade hours earlier (VIDEO)
Tensions over Iran missile program were exacerbated further this month when Saudi Arabia lashed out at Iran for supplying missile technology to countries in the region, and after Houthi rebels in Yemen fired a ballistic missile towards Riyadh at the beginning of November. Tehran has denied supplying weapons to Yemen and has also repeatedly said that revising the UN-backed JCPOA is out of the question.
You can share this story on social media: