Germany to axe ancient forest as Poland fined by EU for chopping down infected trees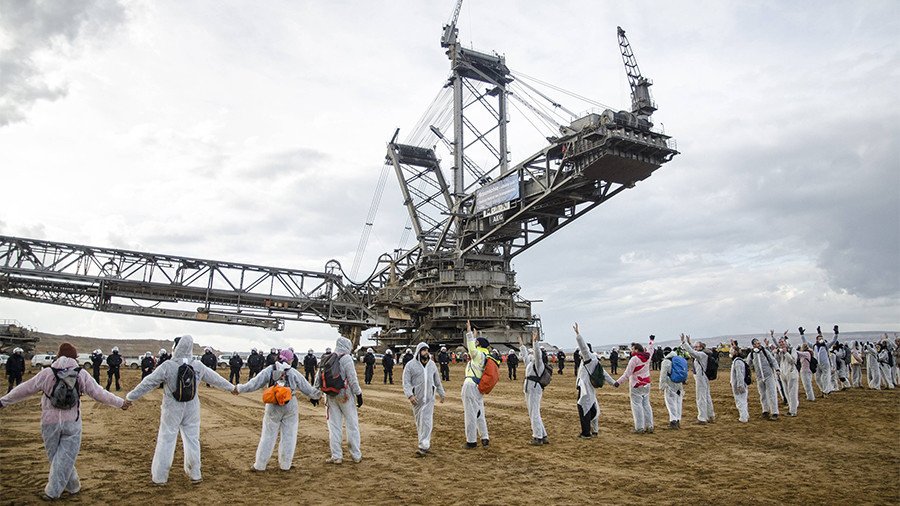 A German company has received the green light to raze an ancient forest in order to make room for a massive coal mine. The court decision comes days after the EU threatened Poland with exorbitant fines if it logs an insect-infested forest.
Cologne's administrative court ruled Friday that Germany's biggest electricity provider, RWE, could proceed with plans to chop down a section of the 12,000-year-old Hambach forest in order to clear space for the company's open-air coal mine near the Belgian border. The mine produces lignite, a light brown variety of coal considered one of the most environmentally-unfriendly forms of fossil fuel. The mine has been expanded every year since 1978, reducing the Hambach forest to less than 10% of its original size.
The ruling comes just days after the European court of justice warned Poland that it would be fined more than €100,000 a day if it continues to chop down the Unesco-protected Bialowieza forest.
The Polish government claims that the forest must be logged in order to stave off an outbreak of the spruce bark beetle.
Poland's environment minister, Jan Szyszko, accused the EU of "spreading lies" by publicizing photographs detailing extensive logging in Bialowieza that had been "manipulated" in a cyber-attack. Warsaw also called into question the protected status of Bialowieza, insisting that the forest is man-made, and not the last primeval forest in Poland.
However, Poland faces a €36.5m annual penalty if it doesn't comply with the EU ruling within two weeks.
While environmental activists celebrated the European court's landmark decision, Germany's deforestation of Hambach raises concerns over whether the ruling will create a meaningful precedent.
Despite its image as a nation of eco-friendly recycling enthusiasts, Germany is Europe's biggest polluter, pumping out more than 20% of the European Union's combined greenhouse gas emissions, according to Eurostat. Poland, on the other hand, is responsible for less than 9% of the EU's gaseous emissions.
Poland is logging these trees to eradicate a pernicious tree disease. EU now completely out of control over interference in sovereign nations,the sooner we are out the better. Omnipotent EU bureaucrats undermining governments elected by people https://t.co/R3qeeHxUGs

— Daniel Kawczynski (@DKShrewsbury) 22 ноября 2017 г.
Warsaw has faced growing criticisms from Brussels on issues ranging from press freedom to its judiciary – leading some to believe that the spat over Bialowieza forest has political rather than environmental roots.
You can share this story on social media: