US wants to divide Sudan into 5 parts – president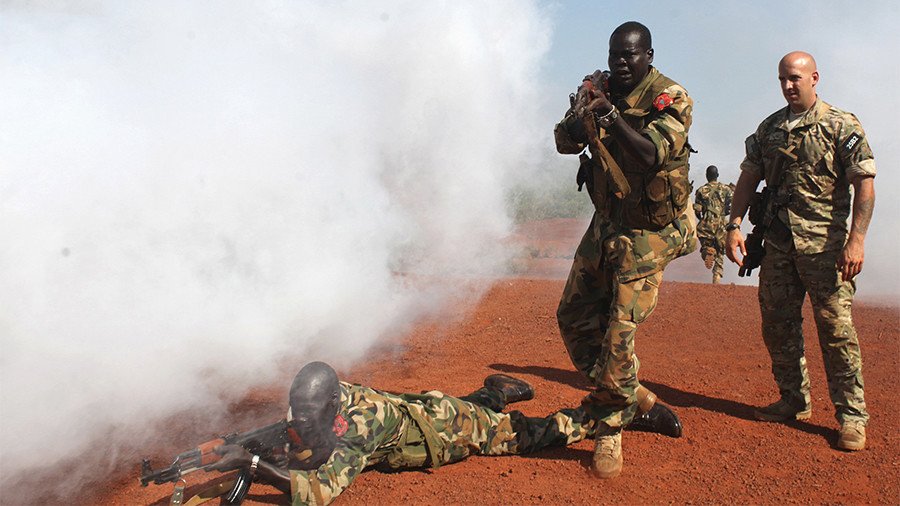 Washington is eager to divide the already-split Northern African country of Sudan into 5 parts, the country's President Omar al-Bashir has said. The President told RIA Novosti agency of his concerns during his visit to Russia.
"We have information that the US desire is to divide Sudan into five states if we don't find protection," al-Bashir said in an interview. The Sudanese leader added the country faces "great pressure" from the US, which he blames for "ravaging the Arab world" citing the situations in Afghanistan, Iraq, Syria and Yemen as examples.
Sudan has requested Russian fighter jets and can further ask for S-300 air defense system as the country currently uses old Soviet ones, according to the president.
"We requested Su-30 [fighters] because they cover the Sudanese airspace, as well as Su-35. We have no intentions to carry out aggression abroad, we want to protect our country," al-Bashir stated.
The Sudanese president met his Russian counterpart Vladimir Putin and Defense Minister Sergey Shoigu in the coastal Russian city of Sochi on Thursday. Following the meeting al-Bashir said that they discussed the creation of a military base on the Red Sea and expressed readiness to renew military-technical cooperation with Moscow.
Russia is ready to build a military base in the region if Khartoum asks for it, according to the Deputy Head of the Upper House Committee for Defense and Security, Frants Klintsevich. On Saturday, he said that only the Russian leader as chief commander can take such a decision, but he does not "see any reasons for Russia to decline" the proposal.
Sudan's leader also said on Thursday that the country needs "protection from the aggressive actions of the US," as he believes that the division of the country into two parts was a result of American policy. Until South Sudan formally seceded in 2011, Sudan was the largest African state. However, the new state has been torn by the civil war which began in 2013, leading to the deaths of tens of thousands of people.
You can share this story on social media: