'Beautiful gesture': Dying woman granted final wish by compassionate paramedic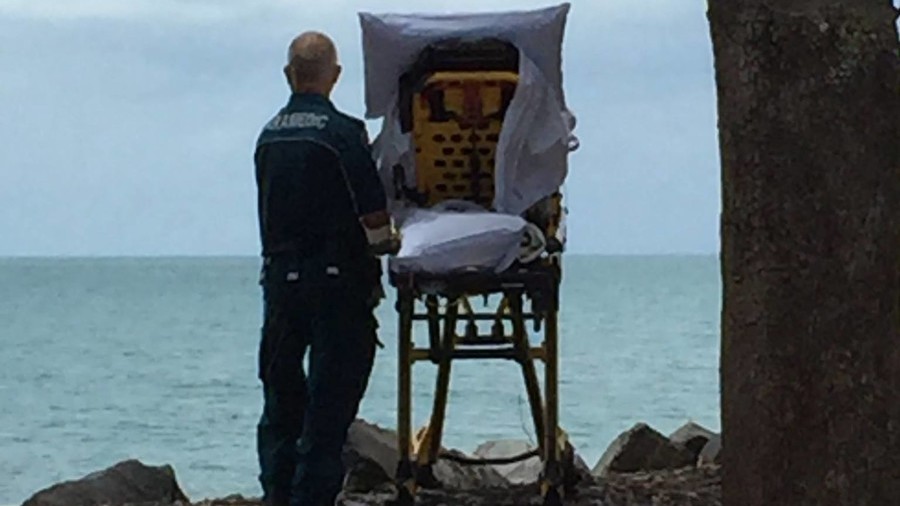 A dying Australian woman was granted her final wish, when paramedics transporting her to palliative care took a detour, so she could look at the ocean one last time.
The patient's story was posted to Facebook by the Queensland Ambulance Service (QAS) who said the tale was "too good not to share." The post, which has been shared more than 13,000 times, was accompanied by a picture of paramedic Graeme Cooper holding the woman's gurney on a patch of rough ground as they both looked out to sea.
READ MORE: Frozen Russian baby mammoth gets warm welcome in Australia
"A crew was transporting a patient to the palliative care unit of the local hospital and the patient expressed that she just wished she could be at the beach again," the post read.
"Above and beyond, the crew took a small diversion to the awesome beach at Hervey Bay to give the patient this opportunity – tears were shed and the patient felt very happy. Sometimes it is not the drugs/training/skills – sometimes all you need is empathy to make a difference!"
Speaking to The Age newspaper, Cooper said the woman was "ecstatic" that the paramedics agreed to her request. "She loved the Esplanade and the beach and we just said if you want we can take you down by the Esplanade and pop you out of the truck and give you a look at the ocean," he said.
Cooper even said he would have went further if he'd been able. "I thought if all these rocks weren't here I would have got down into my jocks and taken you into the ocean – and I would have," he added.
READ MORE: Two Australians & their dog survive 4 nights on roof of stuck car 'surrounded by crocodiles'
Speaking to Daily Mail Australia on Thursday, QAS spokesman Michael Augustus said the service was "blown away by the response" to the post.
"It's so lovely that a really simple act of kindness, something that the paramedics just did, made this lady's day," Mr Augustus said. "It cost them nothing but five minutes of their time."
Commentators from the public and other ambulance service personnel have taken to Twitter to show their support for the move.