'Tool to destroy independent states': N. Korea fires back at Trump's terror relisting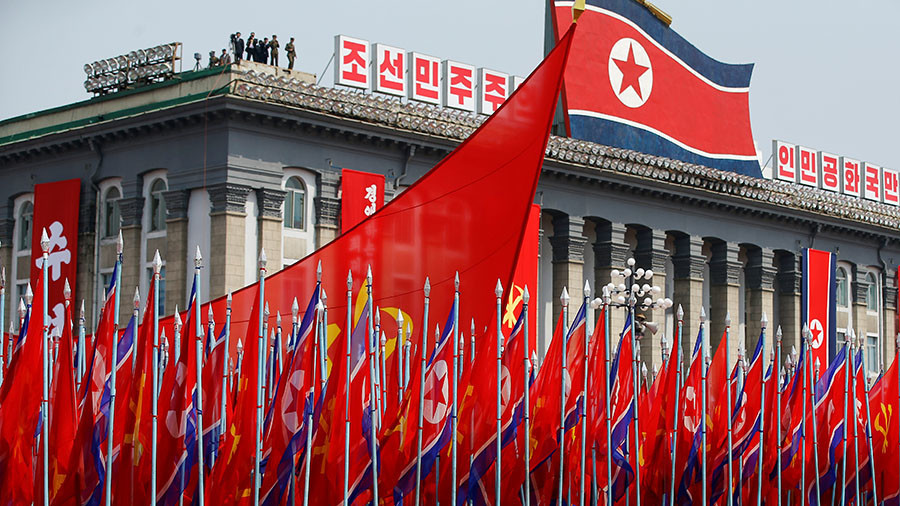 North Korea says Washington's decision to relist Pyongyang as a "state sponsor of terrorism" is nothing more than an American instrument to destroy independent countries.
In an interview with the official party newspaper Rodong Sinmun, a foreign ministry spokesperson termed the designation "a serious provocation and violent infringement." Pyongyang has never been involved in any type of terrorism activities, the official claimed.
The US has been using the terrorism designation to crack down on defiant states, the spokesperson insisted, calling it an instrument "of destroying independent countries." The latest move by US has only made North Korea more determined to strengthen its nuclear arsenal, the official added.
President Donald Trump declared North Korea a state sponsor of terrorism earlier Monday, asserting that Pyongyang "has supported international acts of terrorism including assassinations on foreign soil."
"The North Korean regime must be lawful, must end its nuclear ballistic missile development and cease all support for international terrorism, which it is not doing," Trump said. The state sponsor of terrorism classification means more sanctions on Pyongyang as part of US pressure against North Korea's nuclear and missile programs.
In addition to North Korea, the State Department's list of so-called "sponsors of terrorism" also includes Iran, Sudan and Syria. North Korea was first included on the list in 1988, after North Korean agents were accused of blowing up a South Korean passenger jet. All 115 people on board were killed.
President George W. Bush removed North Korea from the list in 2008, after Pyongyang agreed to dismantle a plutonium plant and to allow limited international inspections to verify that it had kept its promise.