Outrage as priest equates abortion to mafia murders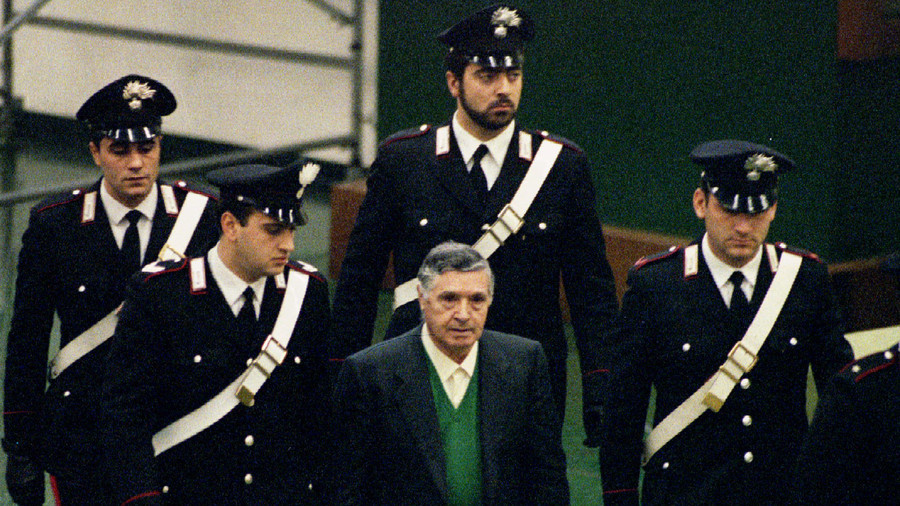 An Italian priest sparked outrage by equating a prominent abortion rights campaigner and a former foreign minister to notorious mafia boss Totò Riina.
Riina died on November 17 at the age of 87 while serving 26 life sentences for ordering at least 150 murders as the boss of Cosa Nostra.
READ MORE: 'Cocaine King': Italy's 'most wanted' mafia boss arrested in Uruguay
Bologna priest Francesco Pieri took to Facebook after the death, asking: "Who has more innocent deaths on their conscience Totò Riina or Emma Bonino?"
"Morally, there's no difference," he said, answering his own question. Screenshots of the post, which is not public, were shared widely across Italian social media as people reacted to the comments. Bonino, a former foreign minister and former EU commissioner, responded on Twitter saying the remark did not cause her offense, but that it insulted millions of women.
Gli insulti qualificano chi li fa non chi li riceve. Immagino Don Piero abbia fatto il mio nome per rappresentare milioni di donne che hanno subito in un modo o nell'altro il trauma dell'aborto. L'offesa quindi non l'ha rivolta a me ma a milioni di donne.https://t.co/vKJlEHC0Gw

— Emma Bonino (@emmabonino) November 20, 2017
Bonino, who spent three weeks in jail in 1975 for protesting in favor of abortion rights, received messages of support from many, praising her historic fight to legalize abortion.
However, others, including pro-life groups, echoed Pieri's words and referenced similar remarks made by Pope Francis in February 2016 around the Zika virus, which can severely impair brain development in fetuses. "Abortion is never the lesser evil, it's a crime," the pontiff said. "It's to discard one to save another one. It's what Mafia does; it's a crime, an absolute evil."
Pieri has since updated his Facebook cover photo to include a picture of Pope Francis with an abbreviated version of the above quote.
READ MORE: Pope seeks Holy Year pardon for women who have abortions
In November 2016 the pope somewhat softened the Catholic church's stance on abortion by permanently extending the power to grant absolution for abortions to all Roman Catholic priests.
Abortion is legal in Italy since 1976, however around 70 percent of gynecologists reportedly refuse to carry out the procedure. In April of this year Lazio became the first region in Italy to make abortion pills available at family planning clinics.
Earlier this month another Bologna priest provoked fury after he implied a girl was to blame for being raped because she was drinking alcohol and had spent time with an immigrant. "Sweetie, I'm sorry, but... you get revoltingly drunk... and then who do you go off with? A North African?" he reportedly wrote in a Facebook post. "Darling, at this point, waking up semi-naked is the least that could happen to you."
You can share this story on social media: