Pope seeks Holy Year pardon for women who have abortions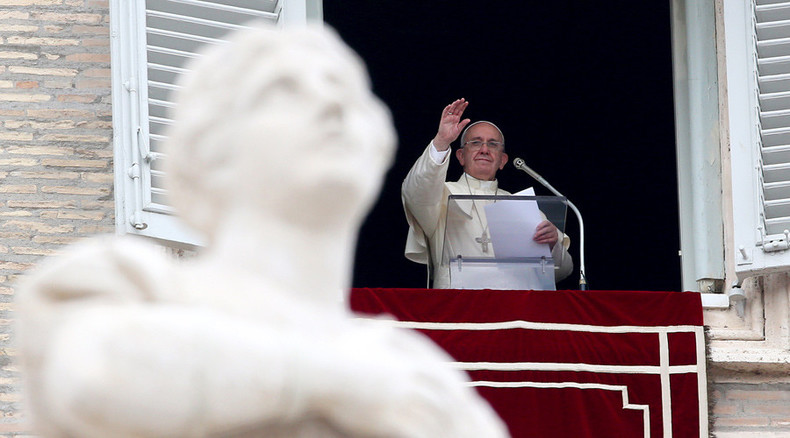 The head of the Catholic Church has called on all priests to pardon women who have abortions and the doctors who perform them. However, this will be relevant only during the coming Holy Year, as earlier announced by the Pope.
"I have decided, notwithstanding anything to the contrary, to concede to all priests for the Jubilee Year the discretion to absolve of the sin of abortion those who have procured it and who, with contrite heart, seek forgiveness for it," the Pope said in a letter addressed to Archbishop Rino Fisichella, president of the Pontifical Council for the Promotion of the New Evangelization on Tuesday.
Pope Francis said the moral burden of women who terminated pregnancies should be alleviated.
"I think in particular of all the women who have resorted to abortion. I am well aware of the pressure that has led them to this decision. I know that it is an existential and moral ordeal," he said.
"I have met so many women who bear in their heart the scar of this agonizing and painful decision," he added.
The Pope emphasized that abortion is still a grievous sin, which nevertheless can be pardoned.
"What has happened is profoundly unjust; yet only understanding the truth of it can enable one not to lose hope. The forgiveness of God cannot be denied to one who has repented, especially when that person approaches the Sacrament of Confession with a sincere heart in order to obtain reconciliation with the Father," he said.
From his point of view, the loss of "sensitivity to welcome new life" is one of the most serious problems of the modern world.
The change would apply only during the Holy Year for now, said deputy Vatican spokesman Father Ciro Benedettini. He added only a bishop, missionary or the chief confessor of a diocese can formally absolve women from abortions.
The Year of Jubilee is a special year of remission of sins, which is normally celebrated every 25 years. The next scheduled Holy Year will be celebrated in 2025. The Pope, however, can decree an extraordinary Holy Year, which Francis has declared for next year.
Francis, 78, is the first Latin American Pope. He is known as a reformist seeking to make the Catholic Church more modern and open. In June, he said in some cases divorce can be a moral necessity, despite the fact that dissolution of marriage is prohibited by the Catholic Church.