Putin motorcade threatened by 50 false bomb alerts from 'telephone terrorists'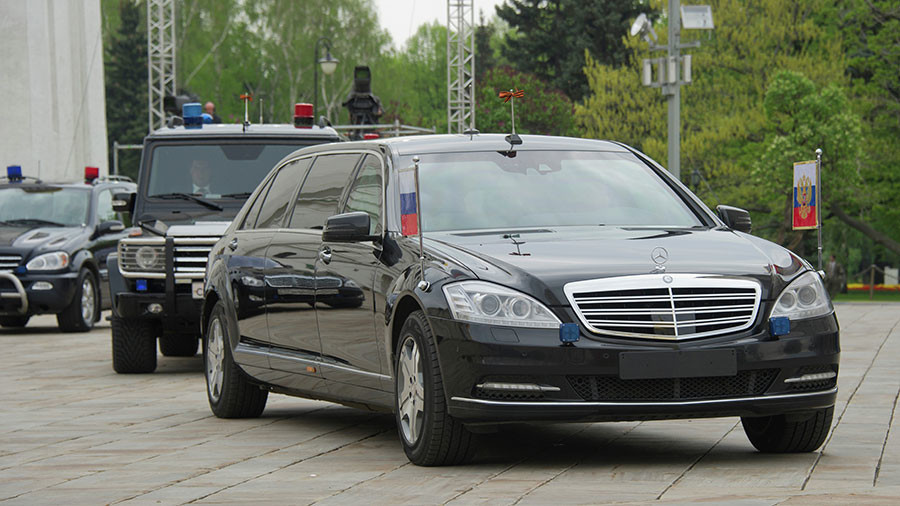 Russian security services in St. Petersburg had to investigate dozens of bomb threats targeting President Vladimir Putin's motorcade on Friday after anonymous callers, possibly from abroad, claimed that explosives had been planted along its route.
"Telephone terrorists made prank phone calls all day long," Kremlin spokesman Dmitry Peskov said, adding that around 60 phone calls were received on Friday morning alone. The calls reported "50 or so bombs allegedly planted in various places, including ones located along the route of Putin's motorcade, or at the facilities in the neighborhood of the places he was expected to visit."
Putin was informed about the phone calls, with security services taking all necessary measures to ensure a safe work environment for the president.
"Quite naturally, the president was informed," Peskov said, adding that there were no additional instructions from Putin. "The security service just did what it had to do," the Kremlin spokesman said, adding that all threats eventually proved false. "Special attention was paid to ensure that [the security service's] work does not cause any discomfort for the citizens."
The bomb threats "did not in any way affect the president's planned activities," Putin's spokesman said, noting that the "telephone terrorists" have not been identified yet, and may be based abroad.
"I don't have any doubts that sooner or later it will be established [who made bomb threats]," Peskov said. "These are telephone hooligans or telephone terrorists or whatever you call them. This is criminal activity, and they will be found sooner or later, of course."
A wave of anonymous phone calls triggered massive evacuations across Russia in recent months. Oleg Baranov, head of the Interior Ministry's Moscow office, said earlier this week that most of the calls came from Turkey, Japan, Ukraine and the US.
You can share this story on social media: