Protesters march against Macron labor reforms on 5th day of national demonstrations (EXPLICIT VIDEO)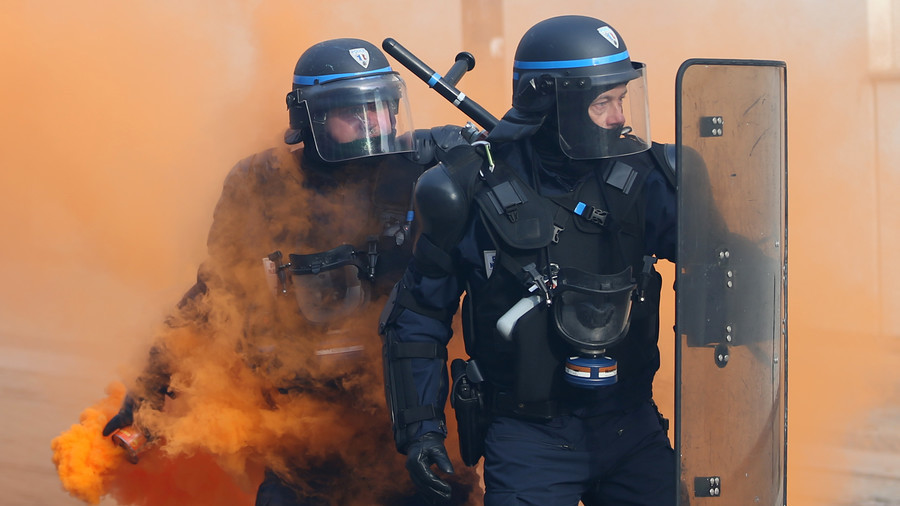 Workers unions across France took to the streets for the fifth consecutive day of protests against under-fire President Emmanuel Macron's controversial labor reforms, which are due to take effect in January 2018.
The new law will afford French businesses more leverage in contract negotiations with workers. Under the new terms, employers will be afforded greater leeway in hiring and firing practices.
The law, ostensibly aimed at improving French competitiveness in the European market, will also introduce caps on payouts for dismissed employees while simultaneously reducing the clout of labor unions.
There have been sporadic transportation strikes throughout France during the week in solidarity with the workers' unions. Macron has been under increasing pressure in recent weeks, with approval ratings dipping and significant pressure at home to improve the country's economy.
READ MORE: 100 members to quit Macron party over 'lack of democracy'