NASA joins search for missing Argentine sub with 44 crew onboard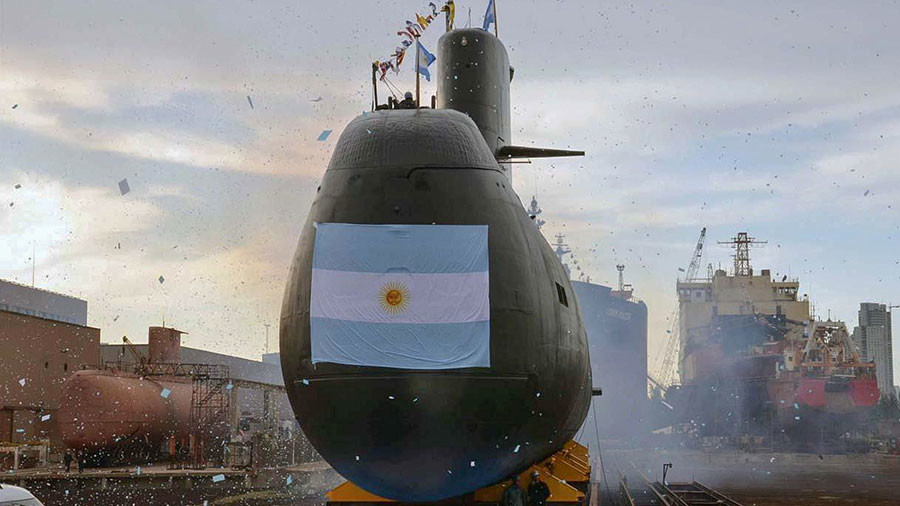 A NASA research aircraft has reportedly joined the rescue operation to find an Argentine military submarine with 44 crew members on board not heard from since Wednesday.
The NASA P-3 Orion is hunting for the German-built submarine, the diesel-electric attack boat ARA 'San Juan,' a defense official told USNI News. On Friday, Argentina accepted an offer from the US for the NASA P-3 explorer aircraft to fly over the search area.
A massive search was launched to locate the Argentine submarine, which went missing earlier this week. The Argentine navy also dispatched the destroyer ARA 'Sarandí,' along with corvettes ARA 'Rosales' and ARA 'Drummond.'
The ARA 'San Juan' last checked in during the early hours of Wednesday morning while in the Gulf of St. George, Chubut province, La Nacion reported. According to Argentine naval spokesman Enrique Balbi, the sub was headed from the naval base at Ushuaia in the country's extreme south to Mar del Plata, about 250 miles (400km) southeast of Buenos Aires.
"Without wanting to be alarmist or overdramatic, the facts are that no form of communications could be established between the vessel and its command, even with the alternative methods that the submarine has," Balbi told AP.
"What we interpret is that there must have been a serious problem with the communications (infrastructure) or with the electrical supply, cables, antennae or other (onboard) equipment."
The submarine has food supplies and oxygen enough to last for several days, Adm. Gabriel Gonzalez, chief of the Mar del Plata base, said.
The vessel, which uses diesel-electric propulsion, was inaugurated in the early 1980s, making it the newest of the three submarines in the fleet, the Argentine navy said. Crewmembers' relatives are hoping against hope that the sub will be found soon, safe and sound.
"We are praying to God and asking that all Argentines help us to pray that they keep navigating and that they can be found," Claudio Rodriguez, the brother of one of the crewmembers, told the local Todo Noticias TV channel, as cited by AP. "We have faith that it's only a loss of communications," he added.
You can share this story on social media: