Missing Argentinian Navy submarine triggers major search & rescue op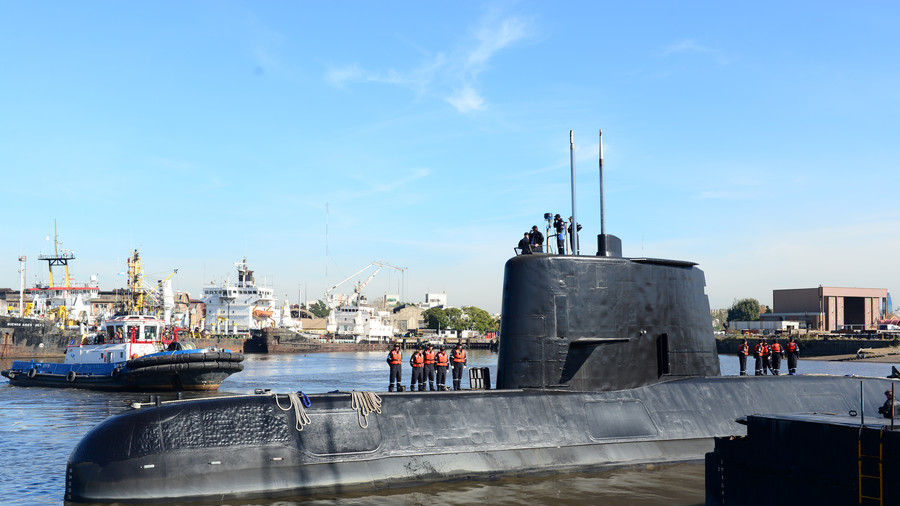 A major search and rescue operation is underway for an Argentinian Navy submarine which has not made contact with its base for over 48 hours. The boat has enough supplies to last several days and is likely to continue its journey in spite of the communications issue.
The ARA San Juan last checked in while in the Gulf of St. George, in Chubut province in the early hours of Wednesday morning, reports La Nacion. Local media alleged there was a fire on board in the ship's battery bank but Argentinian military spokesperson, Enrique Balbi, declined to comment on the reports.
"The story about the fire is not official information, there could have been a technical fault though. We still have no established contact," Balbi said, as cited by Clarin. "If there was a communication problem, the boat would have to come to the surface," Balbi said, according to Reuters.
A squadron from the coast guard, a boat plane and a helicopter are participating in the search operation. The families of all crew members are being updated regularly, according to the military press release.
"There is no indication anything bad happened to the submarine, it just ceased communications," Balbi said, as reported by El Pais. "All communication centers along the entire Argentinian coast have been ordered to listen to all transmission frequencies the submarine is likely to use."
The ship was built in Germany in 1985 before delivery to Argentina in 1986. It's a diesel-electric powered submarine. It was sent for refurbishment in 2008 which was intended to extend its operational life by another 30 years. On its current mission, it has 44 crew members on board, including the first female submariner in the country's history.
The ARA San Juan is one of Argentina's three submarines and has four, 16-cylinder, 1,200 Kw diesel engines. All three boats, the ARA San Juan, the ARA Salta and the ARA Santa Cruz, are based in Mar del Plata, about 400km southeast of the capital Buenos Aires.
You can share this story on social media: