Indonesian smugglers stuffed exotic birds in drainpipes (PHOTOS)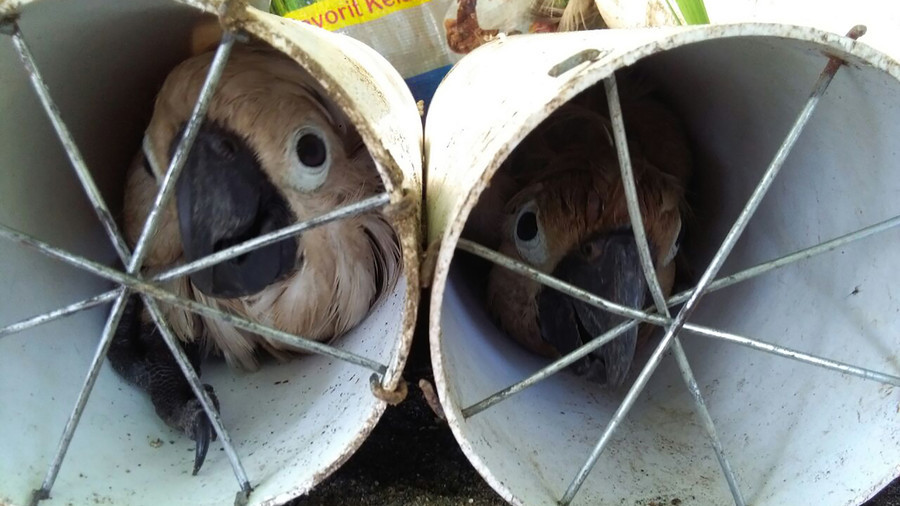 Police in Indonesia have smashed a smuggling ring for allegedly stuffing 125 exotic birds into drainpipes. The arrests are part of a wider clampdown on the lucrative illegal trade in the animals.
Four men were arrested following the discovery of 41 endangered white cockatoos and 84 eclectus parrots, which had been stuffed into plastic piping. The piping had been cut and sealed at the ends with wire, AFP reports.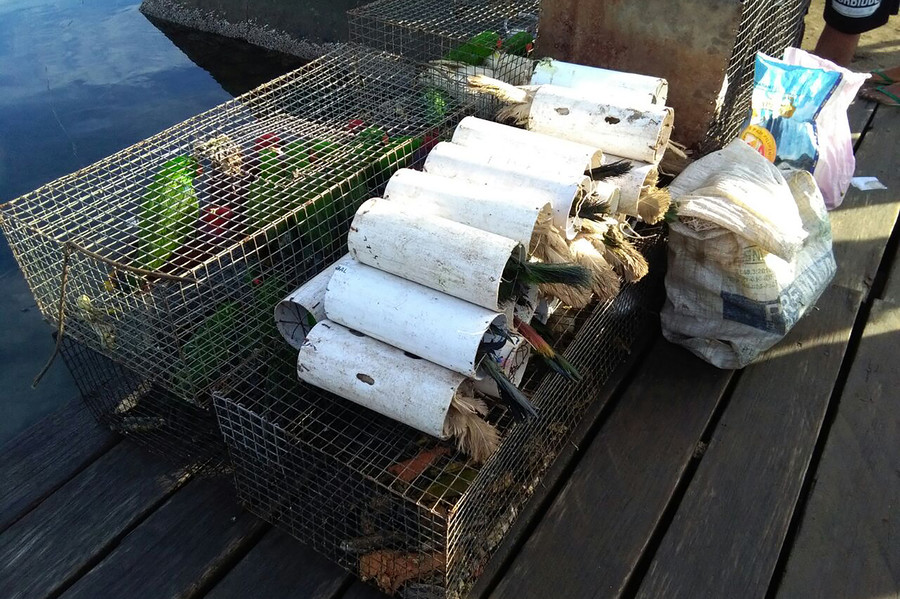 The four alleged smugglers were arrested in four different locations in the eastern part of the island nation. They now face a maximum of five years in prison and a fine of 100 million rupiah ($7,400) if found guilty.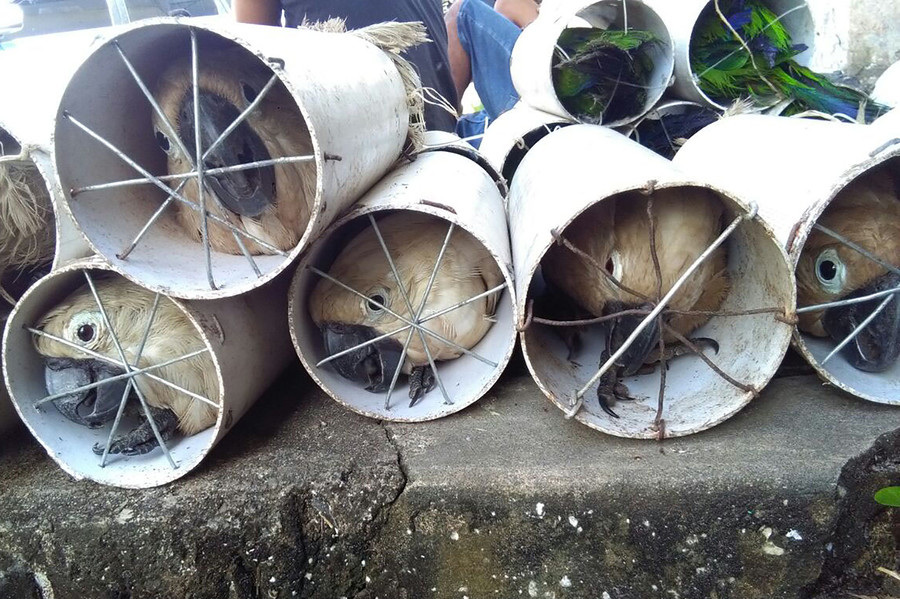 Indonesia is currently trying to rein in the illegal trading of birds. The country's vast jungles are home to 131 threatened bird species, bested only by Brazil. There is a large market for illegal avian trading in Indonesia. The birds are being sold in large cities inside the country or shipped off abroad, where they are sold as pets.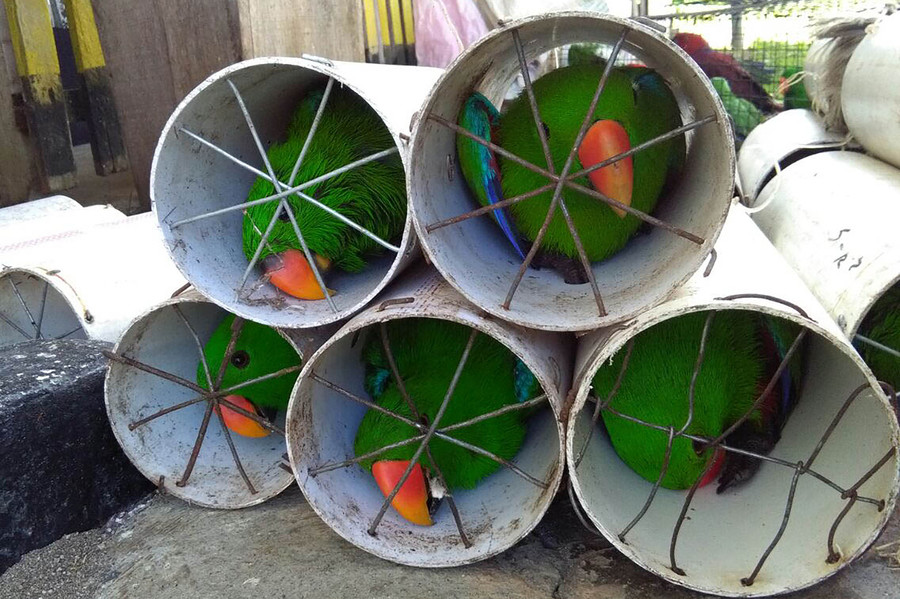 Dwi Adhiasto, of the Wildlife Conservation Society, told AFP the avian haul may have been destined for the neighboring Philippines, which apparently has its own "parrot smuggling network."
READ MORE: What the flock? Bird crashes head-first through jetliner's nose midflight (PHOTO)
White cockatoos are native to Indonesia and are listed as endangered by the International Union for Conservation of Nature (IUCN). Their estimated population, of between 43,000 and 183,000, is under threat due to the actions of poachers such as those arrested, coupled with the loss of their habitat.
You can share this story on social media: