Russian long-range bombers hit ISIS targets in Syrian city of Abu Kamal for 2nd day – military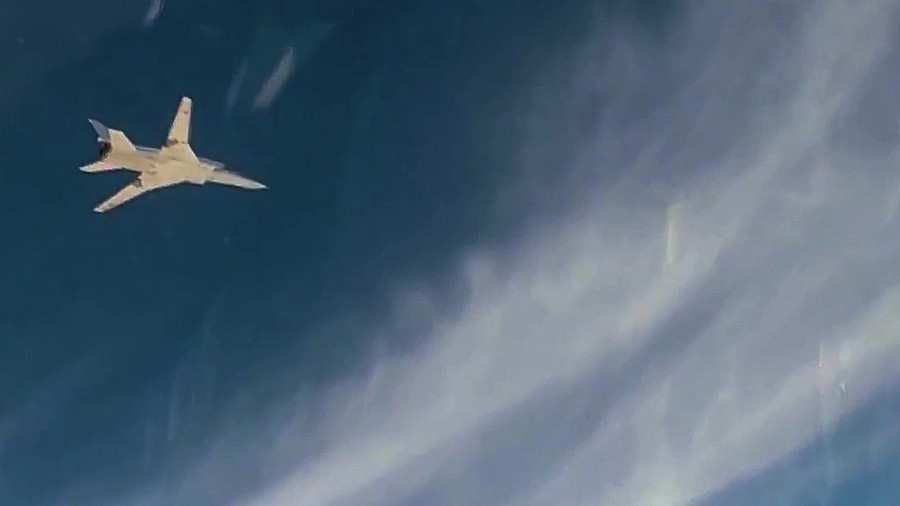 Russian Air Force strategic bombers have conducted a new airstrike on Islamic State (IS, formerly ISIS/ISIL) positions in eastern Syria, the Russian Defense Ministry announced.
The strike was carried out by Tu-22M3 supersonic bombers, and successfully targeted IS locations near the city of Abu Kamal in the Deir ez-Zor province in eastern Syria. Terrorist strongholds near the border with Iraq were destroyed, as were armored vehicles, the military said in a statement Friday.
The military aircraft took off from an airfield in Russia. Six long-range bombers flew over Iran and Iraq, the ministry said, adding that upon completing the mission in Syria, the jets returned to their home base. The air cover for the bombers in Syrian airspace was provided by Su-30 fighters from the Khmeimim base in Syria.
In a similar mission earlier this week, Russian strikes destroyed IS hideouts and military equipment in the area. The city of Abu Kamal, located in the Euphrates valley, was liberated by the Syrian Army with the support of the Russian Air Force in early November. It was considered to be the last major stronghold of Islamic State in the country.
READ MORE: Last ISIS stronghold in Syria, Abu Kamal, totally liberated – Syrian Army