Planets aligned: Twitter users share incredible photos of Jupiter & Venus conjunction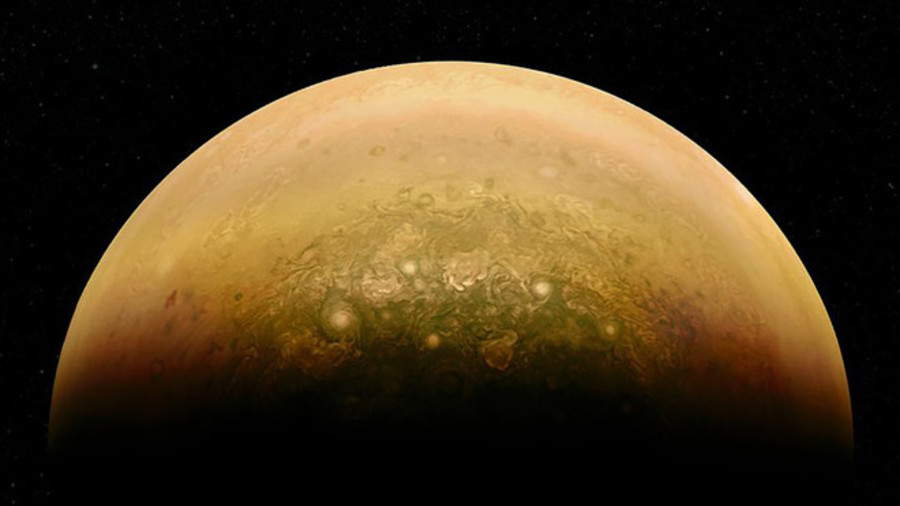 Early risers across the UK and some parts of the US were treated to the rare of sight of Jupiter and Venus appearing together in the morning sky.
The planets appeared before dawn, with the best view said to have been from areas in the mid-northern latitudes where the two could be spotted with the naked eye. Stargazers with telescopes also reported seeing Jupiter's four Galilean moons orbiting the solar system's largest planet.
READ MORE: Toaster-sized satellite is first-ever 'space nation'
Venus appeared much larger and brighter than its giant counterpart as it lies just 162 million miles (260 million km) away from the Earth compared to Jupiter's 360 million miles. The two planets were at times just 16 arcminutes, or half the width of the full moon, apart in the sky – and amateur astronomers in the UK took to social media to post their views of the event.
The phenomenon, known as a conjunction, happens when the two planets share the east-west longitude in the sky, according to Space.com. As all of the planets orbit the sun in the same plane, they travel in similar paths from Earth's point of view.
Twitter users posted pictures of the pair of planets from over Lake Michigan near Milwaukee, and Newark, New York, in the US. The conjunction was also visible as far south as northeastern Morocco.