Alibaba founder Jack Ma braves Jet Li & other martial-arts stars in new action movie (TRAILER VIDEO)
Published time: 13 Nov, 2017 08:32
Edited time: 13 Nov, 2017 16:51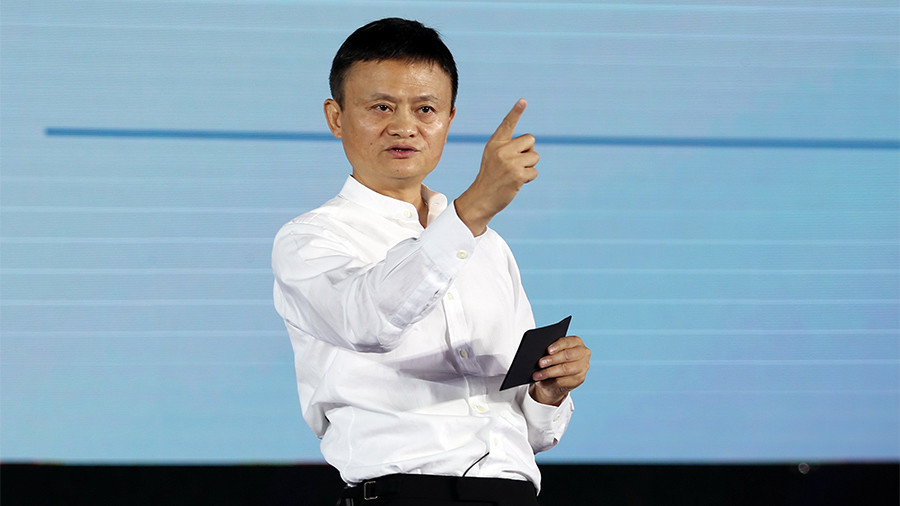 Chinese billionaire and Alibaba founder Jack Ma has showcased his surprisingly intricate combat skills, battling renowned actors Jet Li and Sammo Hung as well as other martial-arts wizards in his debut action film.
A newly-released film 'Gong Zhou Dao' (The Art of Attack and Defense) features well-known Asian kung-fu, taekwondo and sumo masters displaying their amazing speed, agility and power. Making an appearance in the film, the 53-year-old Alibaba founder Jack Ma demonstrates his own qualities – and it isn't his massive net worth.
Playing an invincible tai-chi master, Ma fights 'Rogue One' actor Donnie Yen, actress and taekwondo black-belt holder Natasha Liu Bordizzo, retired Mongolian sumo champion Asashoryu Akinori, and Thai martial artist Tony Jaa. At the end of the trailer, British actor Jason Statham, boxers Manny Pacquiao and Gennady Golovkin challenge Ma to a head-to-head battle.
READ MORE: Jack Ma teaches tai chi to entrepreneurs for $15,000
The six-minute trailer shows the martial-arts masters gather in a neon-lit warehouse while passing a ball to one another, showing off their fighting skills, with the ball then lands to Ma, who punches his fist through it. What follows is a spectacular fight between the martial-arts masters and Ma, visibly enriched by stunning graphics.


"I promise you the full film is guaranteed to be very exciting," said Chinese film star Jet Li, who is also the executive producer of 'Gong Zhou Dao,' on his Facebook page. "Please enjoy it as my good friend Jack Ma plays the role of a tai-chi master and his encounter with other martial-arts masters."
"Its primary aim is to globally promote tai chi because of its benefits to health and happiness and as a window into Chinese culture. It's a view shared by his fellow cast members, none of whom took a pay check for their services," said Alizila, the Alibaba Group's news site.
Ma, a former English teacher, has been a long-time fan of martial arts. The billionaire has reportedly been practicing tai-chi quan since 1988.