Jack Ma teaches tai chi to entrepreneurs for $15,000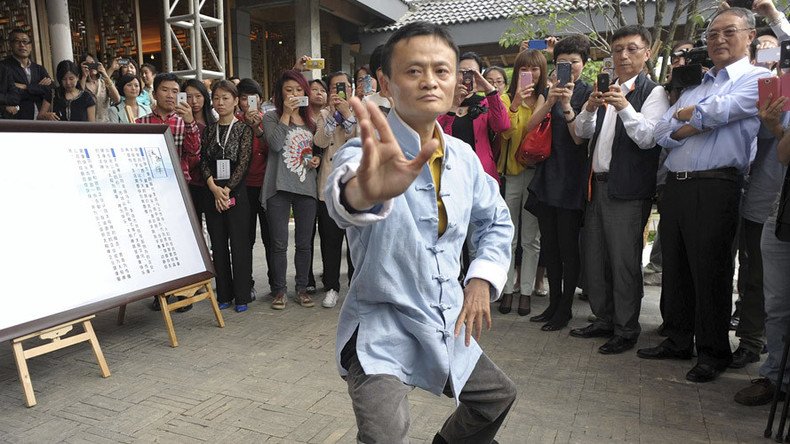 Chinese billionaire Jack Ma has launched tai chi philosophy courses for entrepreneurs, reports The Straits Times citing Chinese media.
Alibaba founder teaches six classes over three days a year with the course reportedly costing 100,000 yuan ($14.500).
Ma, a former English teacher has been a long-time fan of martial arts. The billionaire has reportedly been practicing tai chi quan since 1988.
Earlier this month, Jack Ma joined the debate on a defeat of a tai chi master by a mixed martial arts (MMA) fighter.
The two styles cannot be compared as they operate by different rules, according to the billionaire. Ma stressed that most tai chi practitioners perform the art for exercise, not for real combat.
"Tai chi was invented neither for attack nor defense, but as a movement to illustrate its philosophy. Attack and defense are part of tai chi, but definitely not all of it," Ma wrote on his account on Sina Weibo, a Chinese microblogging website.
In 2013, Alibaba CEO in cooperation with a Chinese actor Jet Li launched Taiji Zen Online Academy to promote the martial art and associated meditation techniques.
Jack Ma says that tai chi and tai chi quan are different, as the former represents a philosophy and the latter is the martial art itself.
"Tai chi is about how you balance and how you work," he previously said in an interview with Bloomberg.
"Tai chi is like 'you fight there and I'll go over here. You're at the top, and I'll go down'. It's a balance. You are heavy and I'm small. When I'm small, I can jump. You're heavy. You cannot jump. Tai chi is about a philosophy. I use tai chi philosophy in the business. Calm down. There's always a way out and keep yourself balanced," Ma said.
You can share this story on social media: