Alibaba's Jack Ma reclaims title as China's richest man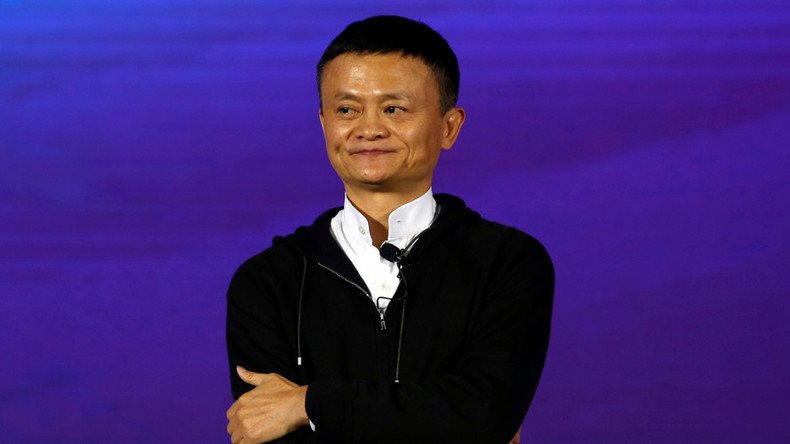 The founder of Alibaba, billionaire Jack Ma has overtaken Chinese property magnate Wang Jianlin, to become the country's wealthiest person.
According to estimates by Forbes, Ma's fortune is worth $30.9 billion, compared with $30.7 billion for Wang whose wealth mainly comes from real estate and the entertainment industry.
Ma's fortune got a boost from a rise of more than a third in Alibaba's share price so far this year due to higher profits. The company IPO in New York in 2014 set a record as the world's biggest public stock offering after raising $25 billion and achieving a market value of $230 billion. The company's stock was trading at $121.40 on Tuesday.
The Chinese e-commerce giant's stock gains have also benefited SoftBank Group, which holds a 32 percent stake in the company, and Yahoo, which owns 15 percent of its shares.
Two years ago, billionaire Wang Jianlin dethroned Jack Ma as the country's wealthiest person after Alibaba saw a record $1.4 billion slide in revenue. The company's past confrontations with the Chinese government and corporate regulator over the sale of counterfeit goods also prompted investor concerns.
Jianlin retained the title of the richest man in China in 2016.
Alibaba's revenues have increased 55 percent to $5 billion, and are more than Amazon and eBay combined. The company's sales hit a record $1.5 billion within the first seven minutes of the Singles Day online shopping festival.
A former English teacher, Jack Ma founded Alibaba in China 16 years ago. It is now the world's biggest e-commerce platform with a market capitalization of $246.12 billion.
The company has recently announced steps to diversify the business, expanding into the digital area. It plans to invest a billion yuan ($145 million) into mobile game distribution.
Last year, Ma revealed an ambitious plan to create 100 million jobs over the next two decades.
You can share this story on social media: