Not cold enough in Russia: Airboats brave ice drifts to cross river in Far East (VIDEO)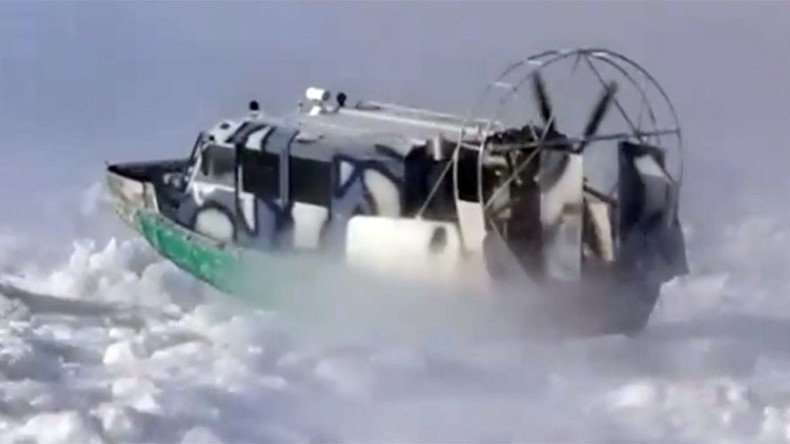 People in the Russian Far East are "suffering" from unusually warm weather for this time of year. Rivers in the federal district have not completely frozen up yet, so the only way to cross the Lena River is to board special airboats and enjoy the ride.
The region of Yakutia in the Russian Far East is no stranger to freezing temperatures, which usually take hold of the region in the middle of autumn. However, the current temperature of -20C is apparently not severe enough – the rivers have not completely frozen up yet, though the Lena is covered with heavy ice flows. This makes it rather challenging to cross the river.
Film taken near the city of Yakutsk shows the only way to get to the other bank is to use special vessels – airboats – as other types of transport can easily get trapped. The footage shows an airboat carrying passengers through a "complex hydrological ice formation," local resident Ivan Bozhedonov told Russian media.
"We are currently suffering," the man said, explaining that the weather is unusually warm for this time of year in the region, which prevents the river from freezing over. Bozhedonov's Instagram has several more fascinating images and videos of the partially frozen river.
Last week, a ferry with more than a hundred passengers and over 30 cars and trucks on board got stuck in the ice in the same area. No one was hurt. Rescue teams assisted people to safely reach land on foot.
You can share this story on social media: