Concerned Egypt sends foreign minister on Arab tour to talk Lebanon crisis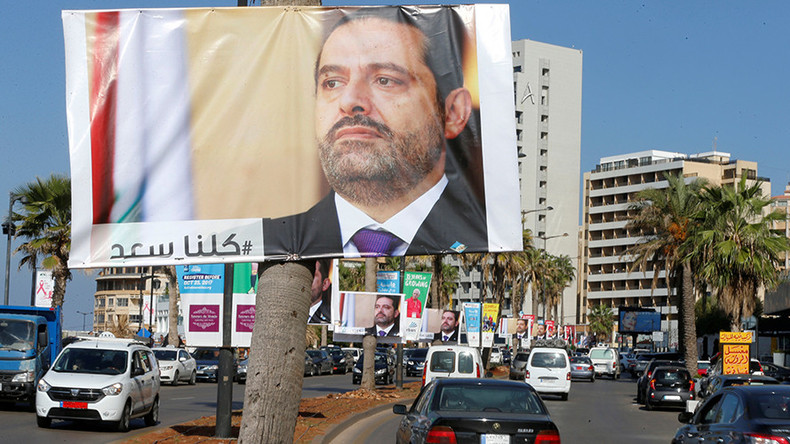 The Foreign Minister of Egypt is set to visit a number of countries in the Middle East to discuss the situation around Lebanon amid the "mysterious" resignation of its Prime Minister Saad al-Hariri and the escalating tensions between Hezbollah, Iran and Saudi Arabia.
While Egypt routinely holds discussions with other Arab states on matters of regional concern, Sameh Shoukry's mission has been "especially" initiated "in the shadow of developments in Lebanon's political arena," a statement from Cairo said. Dispatched by President Abdel Fattah al-Sisi, the senior diplomat is scheduled to have bilateral talks in Jordan, the UAE, Kuwait, Bahrain, Oman and Saudi Arabia.
The ministry's spokesperson said Cairo stands for solidarity in the Arab world, and is anxious that any fallout could threaten regional security. Earlier this week, al-Sisi warned against a military escalation in the Middle East, saying his country is opposed to strikes on Iran or the Lebanon-based Hezbollah group.
READ MORE: Lebanese PM Hariri resigns amid 'assassination plot' & Saudi dealings
Tensions heightened last week after Lebanon's Prime Minister Saad al-Hariri abruptly announced his resignation from an undisclosed location in Saudi Arabia. The politician, who holds dual Saudi-Lebanese citizenship, accused Iran and its Lebanese ally, Hezbollah, of a "desire to destroy the Arab world." Tehran reacted by saying it only seeks "peace and stability in regional states," with Iranian President Hassan Rouhani stating his country will "not hesitate" to help maintain the stability of Lebanon.
On Saturday, the President of Lebanon called on Riyadh to clarify why their PM is still in Saudi Arabia and not in Beirut. Describing the Hariri situation in Saudi Arabia as "dubious and mysterious," Michel Aoun claimed anything the prime minister has said or may say "does not reflect reality."
Hezbollah and Riyadh have meanwhile, accused each other of inciting war in the region. The Saudi Minister of State for Gulf Affairs, Thamer al-Sabhan, claimed "Lebanon is kidnapped by the militias of Hezbollah and behind it, is Iran." He added that Riyadh "will treat the government of Lebanon as a government declaring war because of Hezbollah militias." Hassan Nasrallah, the Hezbollah leader, quickly countered, saying, the gulf monarchy had declared war on Lebanon for its "unprecedented intervention" in Lebanon's internal affairs through the "detention" of al-Hariri.
The two powerful players in the region, Riyadh and Tehran, have been engaged in a number of bitter disputes involving their neighbors. In Yemen, the Saudi-led coalition has been waging a military campaign against Shiite Houthi rebels, accusing Iran of supplying weapons to groups. Tehran denies the allegation, but concedes it backs the rebel cause. Syria is another area of contention, where Iranian forces are assisting the Syrian Army, while the Saudis are backing armed opposition groups.