Saudi Arabia accuses Lebanon of being 'kidnapped' by Hezbollah & 'declaring war' on Riyadh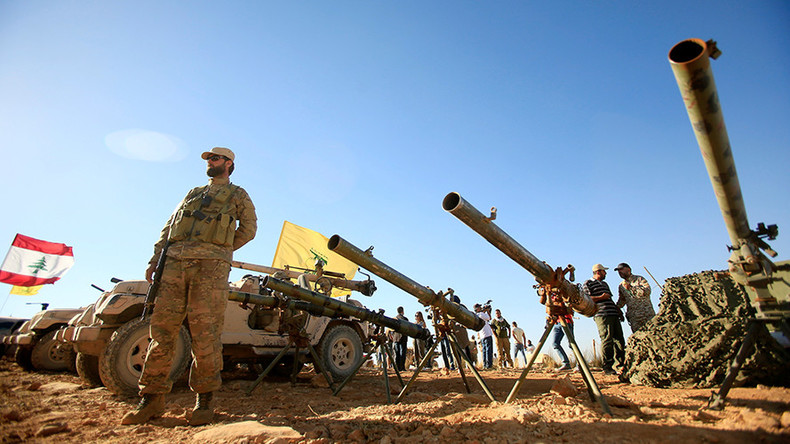 Riyadh has accused Lebanon of "declaring war" on Saudi Arabia by allowing Hezbollah "aggression" against the Gulf Kingdom. Earlier, the Lebanese militant group accused the Saudis of forcing Lebanese Prime Minister Saad Hariri out of office.
Hariri unexpectedly announced his resignation on Saturday in a televised statement recorded in Saudi Arabia. In his resignation speech, Hariri accused Iran and Hezbollah of a "desire to destroy the Arab world." The next day, the leader of the Lebanese Hezbollah, Sayyed Hassan Nasrallah, accused Saudi Arabia of forcing the premier out of office and writing his resignation statement for him. Tehran meanwhile firmly rejected Hariri's accusations, saying that Iran only seeks "peace and stability" and pointing out its "excellent" relationship with Beirut.
Amid the political uncertainty, on Monday the Saudi-owned Al-Arabiya news network reported that King Salman had met with Hariri in Riyadh, where the monarch shared the details of Hezbollah's alleged aggression against Saudi Arabia.
According to the Saudi Minister of State for Gulf Affairs, Thamer al-Sabhan, Hezbollah is accused of smuggling drugs and providing terrorist training to Saudi youngsters. During the meeting, King Salman allegedly accused the Lebanese militant group of being involved in "every terrorist act that threatens Saudi Arabia," Al-Arabiya reported. The ruler of the kingdom also allegedly vowed to use "all political and other means" to confront Hezbollah, which he called the "Party of Satan."
"We will treat the government of Lebanon as a government declaring war because of Hezbollah militias," Al-Sabhan told al-Arabiya. "Lebanon is kidnapped by the militias of Hezbollah and behind it is Iran."
"We expect the Lebanese government to act to deter Hezbollah," the minister said. "The Lebanese must all know these risks and work to fix matters before they reach the point of no return."
READ MORE: Saudi Arabia blames Iran for missile launched from Yemen, warns it could be considered 'act of war'
Al-Sabhan did not clarify what actions Saudi Arabia might take against Lebanon. There was also no immediate reaction from Beirut, where Lebanese President Michel Aoun is yet to accept the prime minister's resignation. Aoun plans to decide on the issue after Hariri returns to Lebanon from Saudi Arabia, presidential spokesman Nabih Berri told reporters Monday.


You can share this story on social media: