Resident of 9-story block suspected of setting up deadly explosion out of 'personal animosity'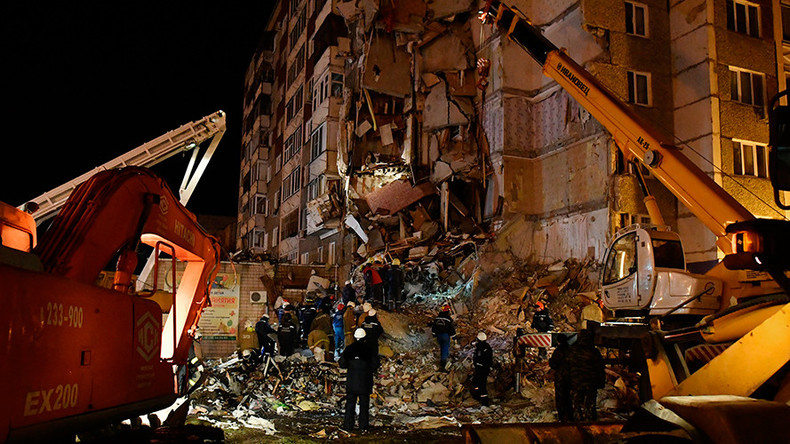 A man who lived in an apartment block that partially collapsed in the Russian city of Izhevsk has been detained on suspicion of intentionally setting up the explosion that killed at least seven people and left dozens homeless.
The suspect, Aleksandr Kopytov, lived with his mother in a flat that is believed to have been the epicenter of Thursday's blast. An accidental gas leak was initially suspected of causing the explosion, in which nine stories of the building collapsed, turning apartments into rubble and killing seven people, including two children.
Based on preliminary findings and Kopytov's interrogation, a criminal case has been opened against the man, Russia's Investigative Committee said in a statement Friday. Investigators found no traces of explosives during their initial analysis.
The man is accused of murdering several people through "publicly dangerous methods," while "personal animosity" is regarded as a possible motive for the alleged crime, investigators said. A forensic psychiatric examination will be arranged for the man, as "there are doubts regarding his mental health," they added.
READ MORE: Dramatic video catches moment that 9-story block exploded in Russia's Urals
At least eight units were completely destroyed and more than 30 badly damaged, officials said. Shops located on the ground floor were buried under the debris, according to local media. The building also reportedly housed a children's center. Some 550 residents reportedly lived in the block, with over a hundred having been evacuated as the deadly drama unfolded.