Duterte recalls stabbing man to death as teen, was 'in & out of jail'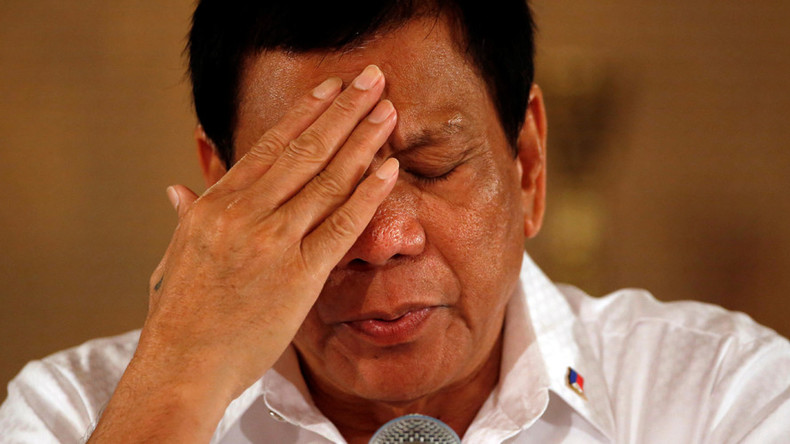 Philippines President Rodrigo Duterte, widely known for his unrestrained language and notorious anti-drugs campaign which left thousands dead, confessed that he killed a man when he was just 16 years old.
The Filipino strongman made the revelation on the eve of the Asia-Pacific Economic Cooperation (APEC) summit in Vietnam, which takes place in the coastal city of Da Nang on November 10-11.
"When I was a teenager, I would go in and out of jail. I'd have rumbles here, rumbles there," said Duterte on Thursday speaking with a Filipino community there. "At the age of 16, I already killed someone. A real person, a rumble, a stabbing. I was just 16 years old. It was just over a look. How much more now that I am president?"
Duterte reportedly looked serious when he was telling the story and advised to forget about human rights. The latter part is quite remarkable as on the same day he offered to host an international summit on human rights in the Philippines and suggested that "all violations of human rights committed by all governments" should be investigated.
He also used obscene language to hit back at critics of his bloody crackdown on drugs. In 2015, the president said in an interview with Esquire magazine that he could have "stabbed somebody to death" during "a tumultuous fight in the beach" at the age of 17. It is unclear if it is the same stabbing Duterte was talking about on Thursday.
READ MORE: Duterte says he tossed kidnapper out of helicopter, threatens to do same with corrupt officials
It is not the first time the Philippines leader has claimed to have killed someone. Last December he said that he shot dead "about three" men as a mayor, adding that he does not "know how many bullets from my gun went inside their bodies." Late last year, he said that he had thrown a kidnapper out of a helicopter, threatening that corrupt officials would suffer the same fate.
You can share this story on social media: