Shattered US-Russia ties 'greatest threat' to world peace – German FM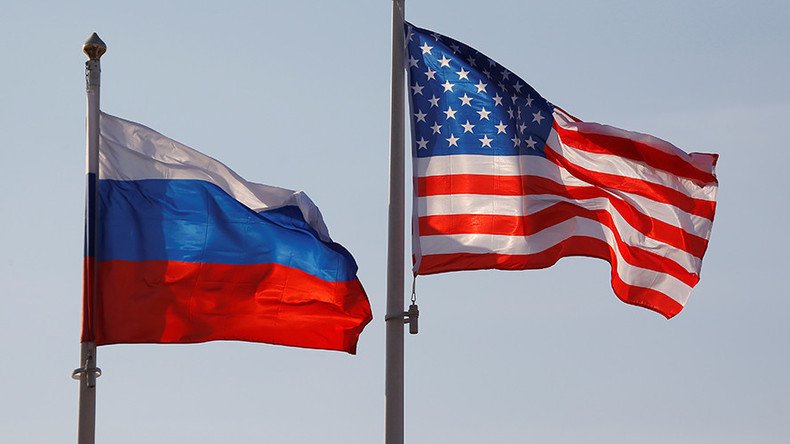 The "completely shattered" US-Russia relationship is the greatest threat to peace across the globe, the German foreign minister warned. The world will see more uncertainty should Moscow and Washington fail to find common ground.
Should Moscow and Washington fail to mend ties, "our children will be growing up in a dangerous and uncertain world increasingly armed with nuclear weapons," German Foreign Minister Sigmar Gabriel told Bild am Sonntag in an interview on Sunday, as cited by Merkur. "The completely shattered relationship between the US and Russia is the greatest threat to world peace," Gabriel said, also citing the deployment of nuclear-armed intermediate-range missiles in Europe, which is "more than likely." According to the foreign minister, Germany should become "a power for peace" instead of Chancellor Angela Merkel's approach of "running after Trump's armaments plans."
Gabriel, a strong critic of US President Donald Trump, has in the past called Trump "a threat to peace," and urged Merkel not to cave in to Washington's demands to ramp up Germany's military spending. In mid-August, Gabriel said that "submission to Trump's armament policy is wrong and unnecessary," adding that "the logic of deterrence" against perceived threats from Russia risks further escalation. He also accused Trump, who he says sees the world as "an arena or a battleground," of promoting "the law of the strongest."
This is not the first time high-ranking members of the Social Democratic (SPD) party have slammed Trump for his foreign policy. In January, then-Foreign Minister Frank-Walter Steinmeier wrote in an opinion piece that the 20th century world order came to an end after Trump took office, and that "turbulent times" lie ahead.Twenty US B61 nuclear munitions are reportedly stockpiled at a military base in Buechel, Germany. Yet, Washington did not confirm that officially.
US-Russia relations have steadily deteriorated in recent years, after the 2014 coup in Ukraine, followed by a massive NATO buildup in eastern Europe. The latest flare-up in tensions came earlier this year, when the US Congress imposed new sanctions on Russia. Moscow reduced the number of US diplomatic personnel in Russia to 455 afterwards.
Washington responded with hostile actions in September, telling Russia to close its consulate-general in San Francisco and trade missions in Washington and New York. Moscow insisted that its diplomatic property was "seized illegally." There are reports that President Trump may meet Russian President Vladimir Putin during the Asia-Pacific Economic Cooperation (APEC) summit in Danang, Vietnam next week. "Putin is very important because they can help us with North Korea. They can help us with Syria. We have to talk about Ukraine," Trump told Fox News. He tweeted in August that relations between the US and Russia were "at an all-time, very dangerous low."
Kremlin spokesman Dmitry Peskov told reporters on Friday he could not rule out "the possibility of holding such a meeting, and it is actually being coordinated now." He added that the importance of any potential contact between the presidents of Russia and the US "for all international affairs can hardly be overestimated."
You can share this story on social media: