'Anti-modernist' Trump aims to sink Iran deal as part of Obama legacy destruction – German FM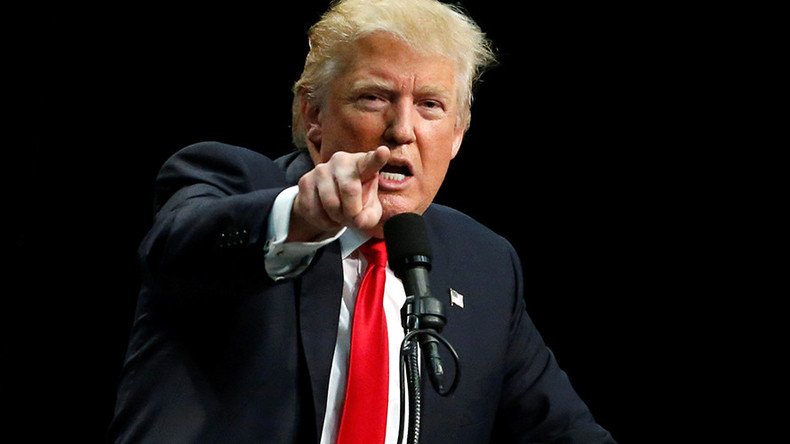 Donald Trump represents "anti-modernity" and promotes the "law of the strongest," and is keen to destroy much of Barack Obama's legacy, including the historic nuclear deal signed with Iran, the German foreign minister said.
Sigmar Gabriel targeted the US president during an interview with the Handelsblatt business daily on Thursday. He said the American leader is making the world a more dangerous place while aiming to dismantle his predecessor's legacy.
"Donald Trump represents anti-modernity," Gabriel told Handelsblatt. "The goal of Donald Trump is to destroy what his predecessor [Barack] Obama took pains to achieve: first healthcare reform, then the international climate deal, and now the nuclear deal with Iran."
A collapse of the 2015 Iran nuclear agreement represents the world's "biggest foreign-policy threat" at the moment, Gabriel asserted.
In a major global policy shift last week, Trump decertified the nuclear deal, giving the US Congress 60 days to decide whether to impose economic sanctions on Tehran again, after they were lifted under the agreement.
Gabriel commented that considering new US sanctions against Iran would amount to "an attack on the German export-model." The move, feared in many world capitals, could "de facto" ruin the deal if Washington does not formally end it.
"The world will not become more secure should Iran, after a collapse of the nuclear deal, make a decision to arm itself with nuclear weapons after all," the German foreign minister added.
During the conversation, Gabriel also lamented "reactionary ideas" that are spreading across the US. "Instead of cosmopolitanism, there is now isolation from the world. Instead of common responsibility, now we have 'America First.'"
In addition, German foreign ministry chief noted that "instead of strengthening international law, we have the international law of the strongest."
It isn't the first time Gabriel, a Social Democrat, has attacked the Republican president. Addressing the international community from the UN podium in September, the German diplomat cautioned against "national egoism" in a veiled reference to Trump.
In early October, Gabriel warned the demise of the Iran deal would send the Middle East into "hot crises," while "an immediate threat of a new war" would be considered by Israel. He said that Tehran is adhering to the 2015 deal, which was also confirmed by the International Atomic Energy Agency (IAEA), a principal nuclear watchdog.
The US pulling out from the deal "would send a devastating signal for nuclear disarmament," Gabriel said in October. "Some states could understand a failure of the Iran agreement as a signal to provide themselves with nuclear weapons as fast as possible," he said, apparently referring to North Korea.
You can share this story on social media: