Fleeing 1917 Revolution: Orthodox church in Tehran maintained by Russian émigré descendant (VIDEO)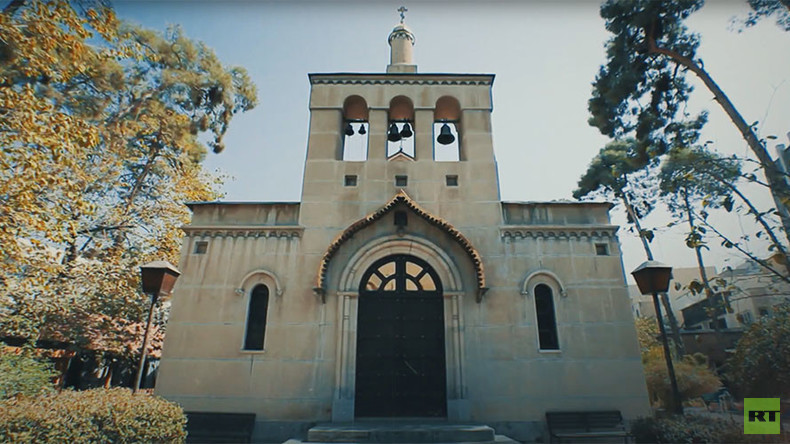 Hundreds of thousands fled Russia after the 1917 Revolution. Some of them found a new home in Iran. RT talked to a descendant of these immigrants, who takes care of an Orthodox Church in Tehran and the first home for the elderly in the country.
One hundred years ago, the Bolsheviks led by Vladimir Lenin took over the power in Russia in the October Revolution of 1917. With the end of the monarchy and the dawn of the Soviet Union, the events led to changes too dramatic for many to stay.
The Russian Civil War, which lasted from 1918 to 1922, forced out many who could not find a place under the new regime. Over one million emigrants went looking for a new home in Europe, the US, and around the world. RT found descendants of the 'white émigrés' in Iran.
Emanoel Shirani, 51, has been maintaining the St. Nicholas Orthodox Church for almost 20 years. It was built in the Iranian capital in 1945 from donations by Russian emigrants.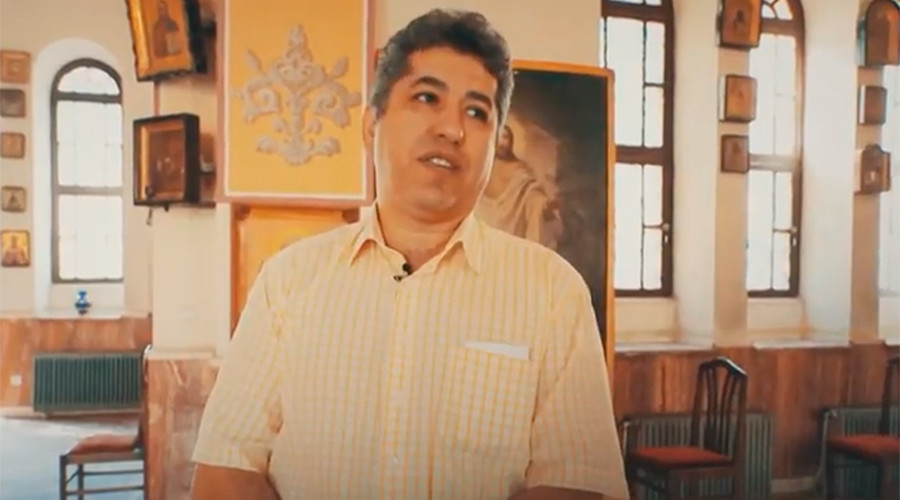 "I grew up in this church. I feel that somebody has to look after it," he told RT. Emanoel's father was Iranian, but he's an Orthodox Christian, thanks to his "very religious" grandmother. He said he never missed a single service until the age of 13. His grandmother took him to church even if he was sick.
"People used to gather here [at St. Nicholas Church] for big holidays. We had about 60-70 children. They played here altogether. We all visited each other. Life was calm, kind," he said in prefect Russian.
Emanoel's family escaped to Iran in 1923, as it wasn't safe for them to stay longer. "My grandmother and mother came here from Saint Petersburg." His father and grandfather, "they were all in the White Army. They were all shot. Nobody was left," he said. The man said his grandma always "hated that red flag[of the USSR] and waited to see it fall. She wasn't lucky enough" as she passed away before the collapse of the Soviet Union in 1991.
READ MORE: Lenin vs Kerensky: Photo-artist Marina Amaral brings revolutionary color to #1917LIVE
"The Christians are respected in Iran," but life for the Russian immigrants wasn't always easy, the 51-year-old remembered. There was a lot of suspicion towards them before the Iranian Islamic Revolution of 1979, with fears that even the descendants of those who fled the Bolsheviks were Soviet spies.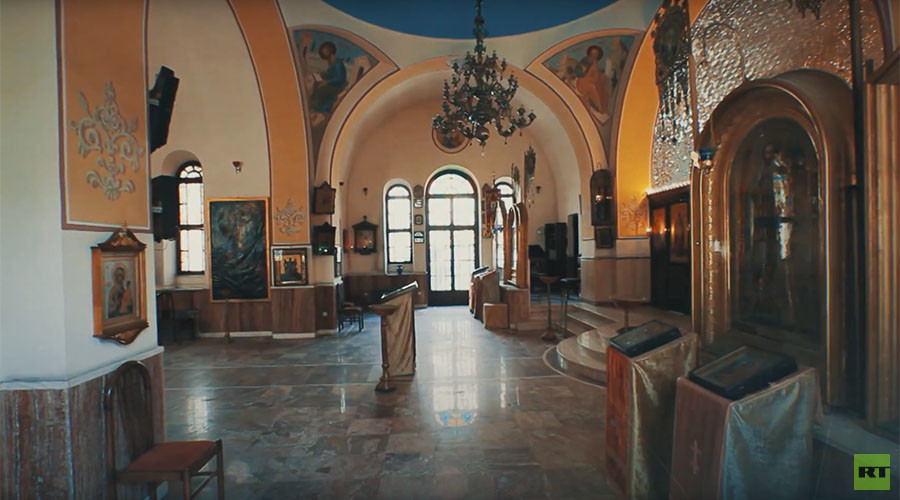 They could only engage in craftsmanship or trade, as it was impossible to get a good government job with a Russian name, he said. Like many others, Emanoel himself had to change his name to 'Akhmat,' but he restored his papers after the Iranian Revolution.
St. Nicholas Church is also famous for opening the first home for the elderly in Iran back in 1945. It initially hosted Russian immigrants, but now it's open to non-Christians and has many Muslim inhabitants. Maintaining the senior home is a "complicated affair," as most of its residents stay there for free, Emanoel said. Another problem is that St. Nicholas Church currently lacks a permanent Orthodox priest, but Emanoel expressed hope that it will soon change.
READ MORE: Revolution in VR: Travel in time to 1917 Russia with RT's unique 360 panoramic video series
To learn more about the Russian Revolution, turn to Twitter and check out the hashtag #1917LIVE. RT has been running a huge historical re-enactment with dozens of characters, like Lenin and Nicholas II, tweeting as though the social media platform had been available to them at that time. The main anchor of the project is the Twitter account of the Russian Telegraph, a fictional newspaper which breaks the latest news of 1917 and retweets the historic figures taking part in the project.