Sweden mulls building 50,000 new nuclear bunkers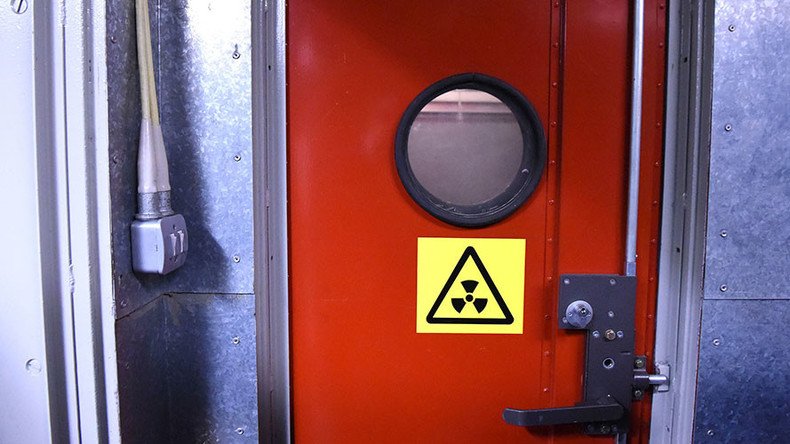 The Swedish government is considering almost doubling the number of bunkers in the country over ten years. The move would be to ensure readiness for an attack, even a nuclear strike, the country's civil protection agency said in a recent report.
Sweden already has 65,000 emergency shelters able to house seven million people, an impressive number given that Sweden's population is yet to reach 10 million. But a new government-commissioned report by the Swedish Civil Contingencies Agency (MSB) argues that it is nowhere near enough and suggests building enough to house the country's entire population.
The projected cost of the project is two billion kroner [$120 million], to be allocated by the government only for the construction of the new facilities. A further billion kroner will be needed to renovate existing sites, mainly their ventilation systems. Respiratory protection devices have long gone past their expiration date, MSB spokesman Ove Brunnström told Sverige Radio, pointing out that the last time they had enough devices to provide for all the population was in 1994.
The proposed plan envisages the Swedish government embarking on the large-scale construction in 2019; the process is set to last 10 years.
"Shelters cost large sums to build and it takes time, as well," Brunnström said, adding that the agency's view of the matter reflects that of the government.
The facilities will be built in Stockholm; in Norrbotten County; on the island of Gotland and in the Öresund region.
While the agency did not specify a potential threat nor its perceived nature, it said that the shelters are designed to protect the residents from "all weapons that could be used." In case of an attack, the facilities, often located in residential buildings, are to shield the population from the shock waves and radiation from a nuclear detonation as well as biological and conventional weapons.
Sweden is not unique in its quest for more bunkers in the post-Cold War age. It was estimated that while Sweden's shelters meet the needs of some 80 percent of the population, in Switzerland the number stands at a staggering 114 percent with 300,000 shelters as of 2006. In Finland, another champion of civil protection, the coverage is at some 70 percent. Otherwise in Europe, the figures are much smaller, not exceeding 50 percent.
The Swedish report is the result of a months-long review of the preparedness of the country's shelters to withstand an attack.
While the looming upgrade of its shelter capacity might seem excessive, Sweden has been flexing its military muscle alongside NATO for several years – despite not being a member of the alliance.
Sweden has reintroduced the draft, obligatory military service taking effect from January 1, 2018. Last September, it decided to deploy some 150 permanent troops to Gotland, with the military citing the deteriorating security situation in the Baltic Sea.
In September, Sweden hosted its largest military games this century, involving a total of 19,000 Swedish troops and 1,435 US soldiers along with NATO staff from about 40 government agencies.
The drills, overlapping with the Zapad wargames by Russia and Belarus, were aimed at deterring "military aggression," Swedish Chief of Defense Micael Byden said at the time, in particular noting the "Russian factor."
You can share this story on social media: