Canadian man beat daughter for not wearing hijab, charged with assault and 'uttering death threats'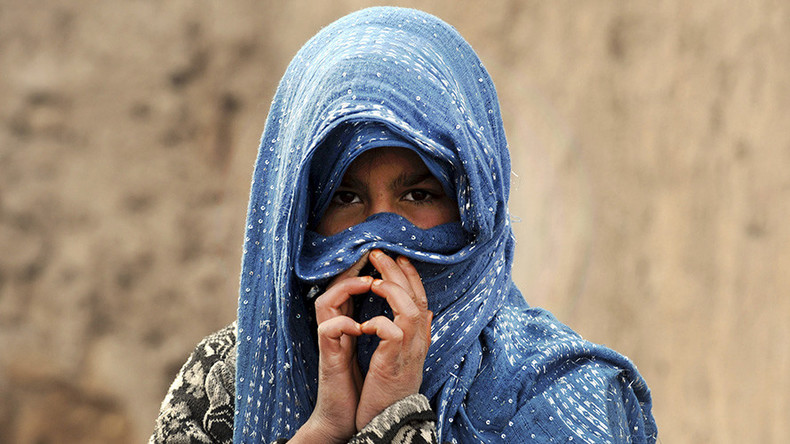 A father in Canada is accused of beating his daughter for refusing to wear a hijab, police said, calling the incident "honor-based" violence. The alleged victim claims she was abused for over a year.
The 35-year-old man was arrested in Gatineau city, Quebec on Wednesday, police said in a statement. He was later charged with "assault, assault with a weapon, and uttering death threats." According to police, the girl, described as "a teenager," claimed that she had been suffering from the abuse for more than a year.
The punishment apparently got worse when the father learned that his daughter was removing her hijab after leaving home. "It took a lot of courage for this young girl to come up to police and to inform us of what was happening," Sgt. Jean-Paul Lemay said, as cited by local media.
Authorities say they hope that the girl's case will encourage other victims of "honor-based violence" to report the physical and verbal abuse they suffer. "Victims of these types of crimes are often isolated and it can be very difficult to come forward," Lemay said. "The ones who do, we want them to know we will listen to them, but they will also be supported during the [legal] process."
READ MORE: 'Why are you dressed like that?' Veiled Muslim woman films verbal assault (VIDEO)
Hayet Laggoune, president of Outaouais Islamic Centre, condemned the father's approach. "Neither our religion nor our prophet teaches us that. We must be willing to do it. We can't be forced to wear the hijab. (The violence) is not justified and we are against that," Laggoune said, as cited by the Ottawa Citizen newspaper.