'Pollution season on': Smog shrouds Beijing & suburbs, causes roads closures (PHOTOS, VIDEO)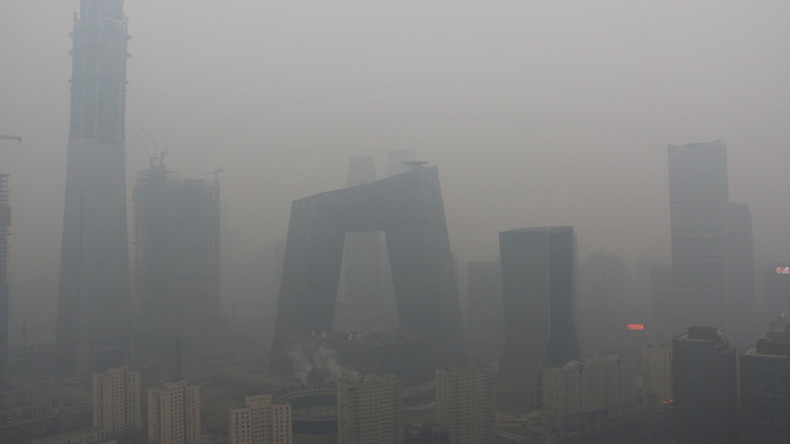 Authorities have issued a yellow smog alert in and around the Chinese capital Beijing, as dense fog caused road closures in the country. People have taken to social media, posting pictures of blanketed sites and of themselves wearing masks.
On Friday, air pollution levels in Chinese cities, including Beijing, Tianjin and Shijiazhuang in Hebei province, dramatically rose due to thick smog. Air quality plummeted to "very unhealthy" levels in the capital, according to the Air Quality Index Project website, which provides real time pollution monitoring.
The visibility in some parts of Beijing was only around 50 meters on Friday, the China Meteorological Administration reported. Earlier, low visibility forced the city's transport bureau to close several highways near the capital, according to local media.
Air pollution in Tianjin and Shijiazhuang was referred to as "hazardous."
Social media users in masks have posted their selfies. Many photos show the foggy streets and low visibility in the cities.

Some people compared the view with and without smog.


Smog and pollution are longstanding problems in Chinese cities, as the government is struggling to stop it. However, more than 70 percent of companies across 28 cities in the Beijing-Tianjin-Hebei region were found to be violating air pollution regulations in June.