Russian chopper with 8 on board goes down near Arctic Norway archipelago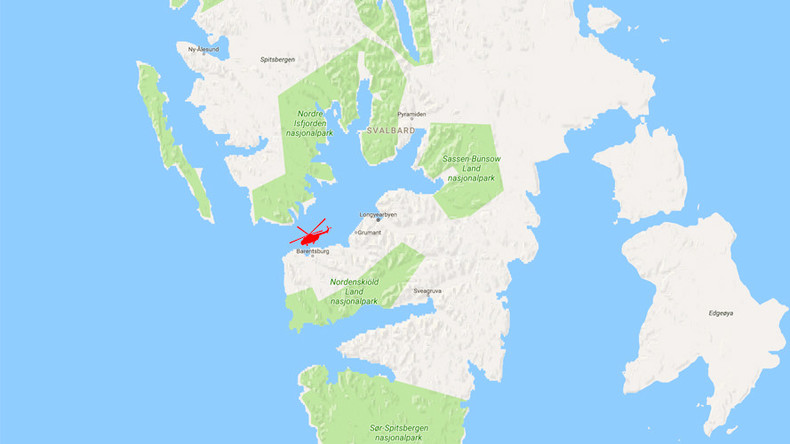 A Russian helicopter has crashed into the sea off the Arctic island of Svalbard, Norway, according to the Norwegian rescue service. The helicopter had eight people on board, the operating company said.
The incident occurred on Wednesday afternoon, 2-3km off Barentsburg, the second-largest settlement on the Svalbard Islands.
The helicopter was reported missing at 3:35pm local time and confirmed down at 3:45pm, the rescuers added. There was no information on casualties or helicopter model immediately available.
Et russisk helikopter med 8 personer om bord har gått ned i havet 2-3 km fra Barentsburg. HRS NN koordinerer og vil komme med mer info.

— HRS Nord-Norge (@HRSNordNorge) October 26, 2017
Russian airline Convers Avia later confirmed to RT the missing aircraft was one of its Mil Mi-8MTV (AMT) helicopters. There were eight people aboard the chopper, said Aleksandr Shilov, an adviser to the director general, adding those on board were company employees. The airline lost contact with it at 4:12pm Moscow time, Shilov said.
"The rescue operation is underway. It remains unknown whether [the helicopter] is on the ground or in the water," he added.
Two helicopters and several small boats are searching the area, Reuters quoted the chief coordinator of the rescue operation, Tore Hongset, as saying.
Dmitry Zhelezyakov, a deputy director general of Convers Avia, told TASS: "We're not confirming reports it had crashed. There's currently no connection with it."
Read more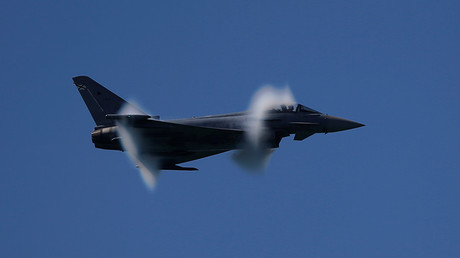 Conflicting reports emerged in the Russian media regarding the number of crew members and passengers on board. Three workers of the Arctic and Antarctic Research Institute are said to have been aboard the Mi-8, according to the Russian Energy Ministry, cited by TASS.
Earlier the agency said the helicopter was carrying workers from the Arktikugol coal mining company, citing the Russian emergency services. It also was said to be on the company's lease, according to the Energy Ministry, TASS reports.
The aircraft was on its way from the abandoned Pyramiden settlement, formerly a coal-mining community, to the port of Barentsburg, according to the Twitter account of the Norwegian rescue service.
The Russian Emergencies Ministry is preparing to send more than 20 divers to the scene, as well as aerial drones and Falcon underwater vehicles, TASS quoted the agency's press service as saying. Bad weather conditions are hindering the rescue efforts, the ministry's statement says.