Pope Francis places call to ISS (VIDEO)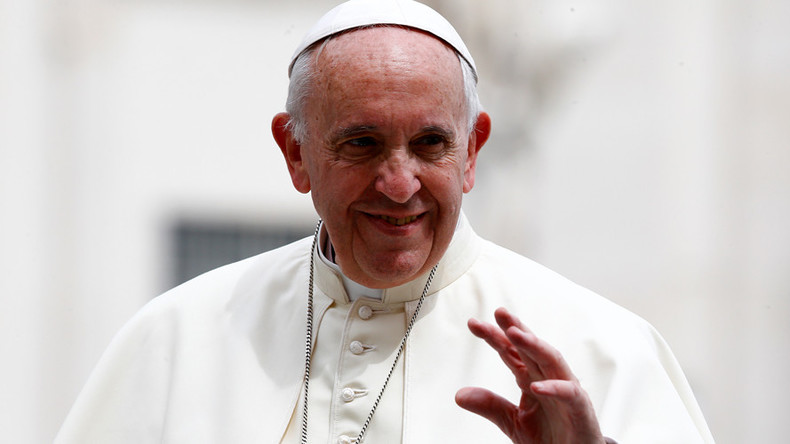 Pope Francis placed a very long-distance phone call with the International Space Station, becoming only the second pope to ever make such a call.
The pope chatted with the crew of six astronauts aboard the spacecraft and their intergalactic chat was streamed by both NASA and the Vatican.
There are two Russian cosmonauts on the ISS, as well as three American astronauts and Italian Paolo Nespoli, who has already spoken with Pope Francis' predecessor from space.
Pope Benedict XVI called the space station in 2011, when he talked to the astronauts for about 20 minutes. At the time, there were two Italian astronauts onboard: Nespoli and Roberto Vittori.