Astronaut completes essential ISS repairs despite worn-out tether & faulty jetpack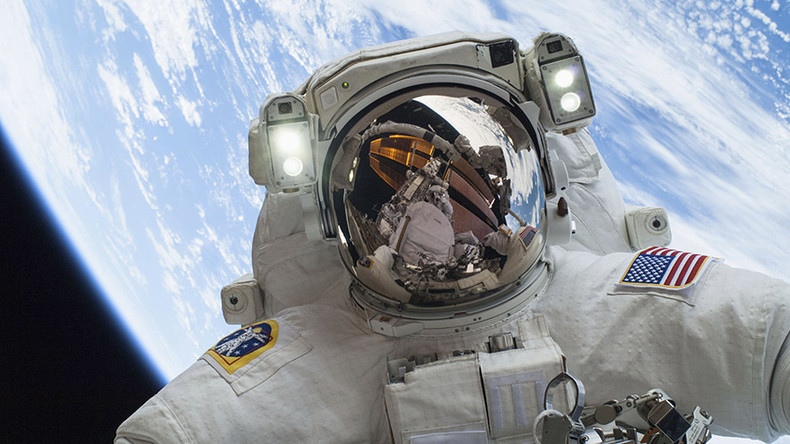 A NASA astronaut had to battle with faulty life-saving gear before he could replace a blurry camera essential for docking cargo spaceships to the International Space Station (ISS) in a more than six-hour spacewalk.
Read more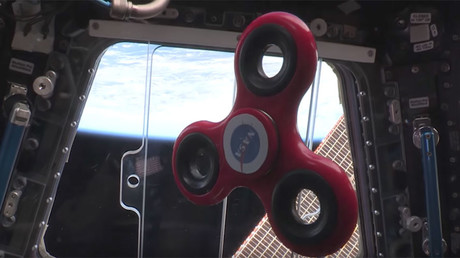 Shortly after flight engineer Joe Acaba and expedition commander Randy Bresnik embarked on an array of maintenance tasks Friday, Acaba noticed that one of the two steel lifelines attaching him to the space station had "wear and tear."
Bresnik had to come back to fetch a new tether so Acaba could continue working on replacement of a camera on the hand of a robot used to seize hold of the spacecraft for docking.
The camera, installed previously, was sending murky images back to Earth and had to be replaced with a new high-definition one so next month's scheduled supply ship docking can go along without any glitches.
"Crisp, new space views!" NASA, which broadcast the ordeal live, wrote on Twitter, accompanying the message with footage of first few seconds of new camera working.
Approaching the 2.5 hour mark of today's spacewalk. A blown fuse has been replaced and a new hi-res definition camera has been installed. pic.twitter.com/CoyyITsQ2f

— Intl. Space Station (@Space_Station) 20 октября 2017 г.
However, Acaba's troubles for the day didn't stop at that.
Towards the end of the spacewalk, Acaba suffered another malfunction, this time, with his jetpack. The device is worn like a backpack and is designed to propel an astronaut back to the station in case he or she happens to drift off. Dubbed SAFER, or Simplified Aid For EVA Rescue, it can be directed only by hand controllers attached to the space suit.
Read more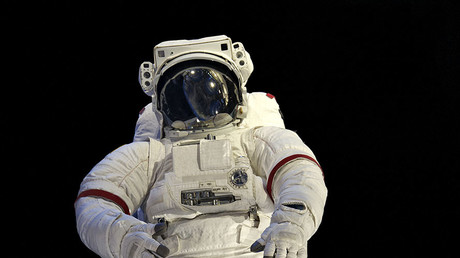 Flight controllers at NASA's Johnson Space Center observed that one of the handles of Acaba's jetpack was open. Bresnik volunteered to help his crewmate fix the handle with tape, but NASA declared the jetpack unreliable and ordered Acaba to go back inside after he was done with his current task, which was to lubricate the stations new robot arm.
After his seven-hour spacewalk, Bresnik said that while the operation did not run smoothly "with all the stuff that happened today and the challenges we had," it still was a success.
NASA said that the duo managed to complete all of the tasks planned for the spacewalk, which is set to become the last for them this year.