North Korea turns to Australia for support against Trump in rare letter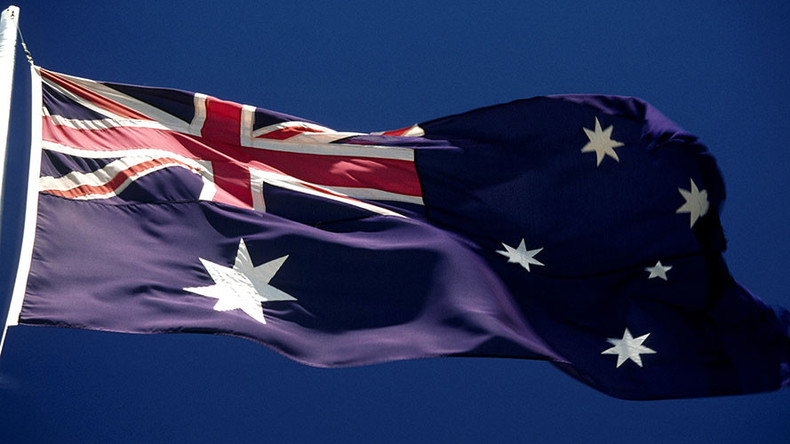 North Korea has sent a letter filled with Trump-bashing to the Australian Parliament, urging MPs to condemn Washington's saber-rattling, while at the same time assuring them of its "highest consideration."
The letter was penned by North Korea's Foreign Affairs Committee and sent to Australia's Indonesian embassy late September, but was received by Australian Foreign Minister Julie Bishop only last week.
The letter starts with the North Korean embassy extending compliments to the Australian Parliament and saying that it has dispatched similar letters to the lawmakers of other countries.
The thrust of the letter is fervent criticism of US President Donald Trump's declared principle of putting America first "at the expense of the whole world."
"The US brought to their knees those countries… with its nuclear stick and force, and then cooked up the illegal 'sanctions resolution,'" the letter reads.
READ MORE: Nuclear war may break out any moment, says N. Korean UN envoy
The committee goes on to note that North Korea "has emerged a fully-fledged nuclear power," calling Trump's threat to annihilate it a "big miscalculation" and urging the MPs to reject "heinous and reckless moves" that aim to "drive the world into a horrible nuclear disaster."
Foreign Minister Bishop, who revealed the existence of the letter on Thursday, argued that this unheard-of way of communication means that Pyongyang has been driven into the corner by international sanctions.
"I think that this shows they are feeling desperate, feeling isolated, trying to demonize the US, trying to divide the international community," Bishop said, noting that it is the first letter on record that any Australian foreign minister has received from the North Korean authorities.
Bishop praised Trump's tough stance on North Korea, arguing that it made China review its policy towards its troubled neighbor, and more strictly enforce the sweeping economic sanctions adopted by the UN Security Council in response to North Korea's missile and nuclear program.
Last week, North Korea warned Australia that "it will not be able to avoid a disaster" if it continues doing the bidding of the US by "imposing military, economic and diplomatic pressure" on Pyongyang. The damning message came on the heels of Bishop's visit to a border village in South Korea on October 11, whence she called on the international community to step up pressure on North Korea.
Accusing Australia of "preparing a war on the Korean Peninsula," Pyongyang stated that it betrays its own national interests by playing sidekick in "Trump's selfish 'America First' Policy."
READ MORE: 'War merchant & strangler of peace': N. Korea slams US over arms sales to allies
Australia agreed to host 1,250 US Marines and 13 aircraft at Darwin in April, in the largest deployment of US forces in Australia since 2011.
Early October Australia announced it would fit its new warships with US-produced Aegis anti-missile defense systems to defend itself from long-range missiles in light of the growing threat from "rogue states." The construction of the frigates is set for completion in 2020.