'Girl, boy or ethnic?' Carrefour faces backlash over baby doll ad
Published time: 17 Oct, 2017 16:17
Edited time: 18 Oct, 2017 08:01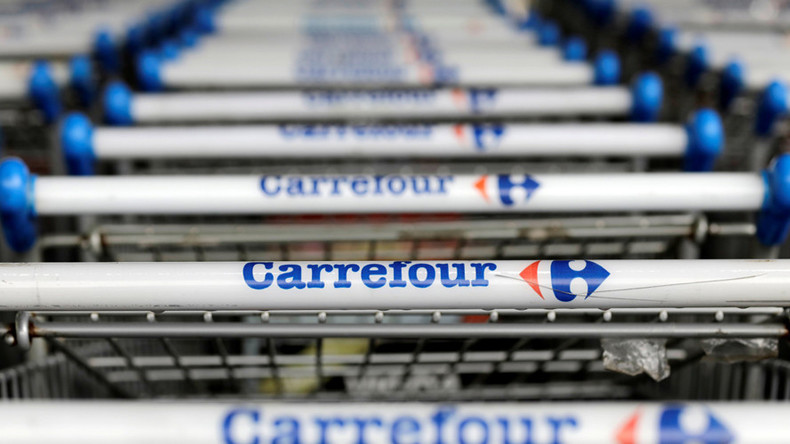 Carrefour, the world's second-biggest retailer, became the target of a social-media onslaught in France after customers spotted an interactive baby doll in one of its catalogues, which was available in three options: 'Girl, boy or ethnic.'
Internet users were enraged over the description of the €5.99 'Baby Born' doll. A tirade of comments on social media branded the advert both sexist and racist, voicing outrage at not only the term "ethnic", but also the fact that it was being used as an equivalent of gender.
Social media users commented that their "eyes hurt" and that they were "lost for words."
"Thanks to you I will stop living under a delusion. I've never been a boy but an ethnic," another Twitter user said.

The catalogue's description of the doll boasted an ability to cry, eat, sit, sleep and even go for a pee, among other activities.
READ MORE: Skincare brand Dove lambasted online for 'racist' Facebook ad
The ad promised that the doll, recommended for ages three and over, would help all those interested "become a real mommy."
Carrefour later apologized, telling Franceinfo that it regretted what it described as a "wrong choice of words." The French retail giant promised to do "all it takes to correct the online catalogue."
It did not specify what exactly it intended to do with the catalogues already printed and distributed.