Skincare brand Dove lambasted online for 'racist' Facebook ad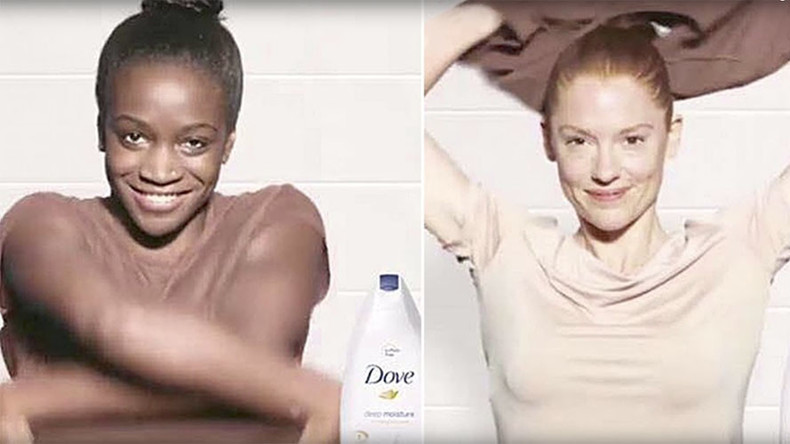 Dove has apologized for a Facebook ad accused of 'whitewashing' a black woman. The ad, which shows a woman changing from black to white after using a Dove product, has sparked outrage and accusations of racism.
Makeup artist Naomi Leann Blake shared images from the ad on Facebook in a post that soon went viral.
The images show a black woman wearing a brown t-shirt who removes her top and transforms into a white woman in a cream t-shirt. The white woman then turns into an Asian woman after she removes her t-shirt.
The Asian woman's t-shirt is a darker beige colour than the white woman's.
The images are part of a Facebook advertising campaign for the company.
Following backlash online, the Unilever brand removed the Facebook ad and posted an apology on Twitter.
"An image we recently posted on Facebook missed the mark in representing women of color thoughtfully," Dove tweeted. "We deeply regret the offense it caused."
Dove's apology was met with further criticism, with some social media users saying it simply wasn't good enough.
Some pointed to other questionable Dove marketing, like a self-tan moisturizer for "normal to dark skin," which got the brand in trouble in 2012, and again in 2015.
Others reminded the brand of a 2011 controversy over another of its ad campaigns which showed three women, with skin ranging from dark to white, standing behind a before and after image of skin. The ad was accused of suggesting the white skin was the best.
RT has contacted Dove for further comment on its decision to run the ad.