US broke the spirit & letter of Iran deal, Tehran 'completely compliant' – Russian Deputy FM
Published time: 17 Oct, 2017 11:42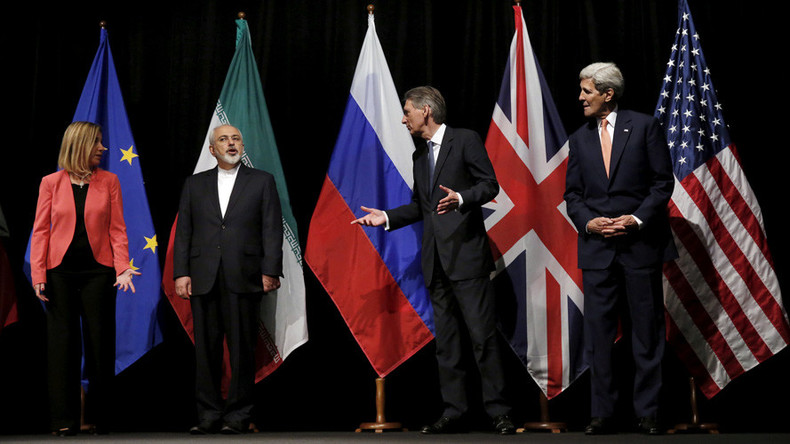 Washington has failed to fully adhere to its obligations under the Iran nuclear deal, while Tehran has been fully compliant; Russian Deputy Foreign Minister Sergey Ryabkov has said. He warned that the US' stance on the deal may lead to its collapse.
"The Islamic Republic of Iran has committed to its obligations under the JCPOA (Joint Comprehensive Plan of Action) fully and in a most responsible manner, so far and hopefully in the future," Ryabkov told reporters on Tuesday, adding that Russia has done the same.
Meanwhile, the US administration "violated not only the spirit, but also the letter" of the agreement, Ryabkov said, criticizing US President Donald Trump's latest decisions. The diplomat cautioned that US proposals on the deal "could de-facto paralyze the JCPOA or completely wipe it out in the worst case scenario."
"There is no direct link between nuclear and ballistic programs of Iran in the text [of the agreement]," Ryabkov went on, adding that it only calls on Tehran to refrain from launches of missiles capable of delivering nuclear warheads.
Iran's ballistic tests have previously prompted President Trump to denounce the agreement as "terrible" and cast doubt over its effectiveness.
READ MORE: Iran tests new ballistic missile unveiled at military parade hours earlier (VIDEO)
However, the Russian Foreign Ministry sees the existing accord struck by the previous administration of Barack Obama and other world powers, including Russia, China, Germany, France and Britain, as "close to optimum." Earlier, Ryabkov called on the US government "not to fix something that works."
"We're going to explain again and again to our American colleagues [the] unacceptability and shallowness of the [US] approach," Ryabkov said.
The comment follows Trump's announcement that a total termination of the deal was "a very real possibility." On Monday, the US leader once again accused Tehran of "negotiating a great deal for themselves, but a horrible deal for the US."
Last week, Trump decided not to recertify the deal under the existing procedure, referring the matter to Congress to amend the agreement and "strengthen its enforcement." The decision triggered condemnation from other signatories of the pact, who raised concerns that it may undermine international security.