Putin signs decree imposing restrictions on N. Korea as Pyongyang delegation is in Russia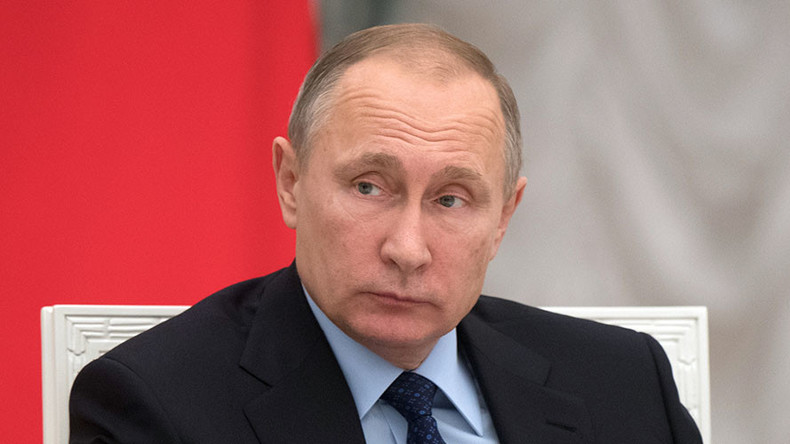 Russian President Vladimir Putin has signed a decree imposing restrictions on North Korea in order to comply with a UN Security Council resolution.
The decree specifically refers to the UN Security Council resolution on restrictions imposed against North Korea in November 2016. The document, spanning almost 40 pages, specifies certain punitive measures that were introduced in 2007. It also refers to 11 North Korean individuals, who have been linked with the country's nuclear program.
The move comes as a North Korean delegation arrived in St. Petersburg for the Inter-Parliamentary Union (IPU) assembly.
The decree will also affect cooperation in the area of science and technology, while collaboration in "nuclear science and technology, air-and-space machine engineering or state-of-the-art industrial technology and methods" will still be permitted in cases where it does not contribute to the North's nuclear- and ballistic-missile program.
President Putin has also ordered that sea vessels linked to the nuclear program be stripped of their Russian registration and banned from entering Russian ports, except in emergencies. The Russian sanctions also cover delivery of new helicopters and ships to North Korea.
Pyongyang has also been slapped with restrictions on 'luxury' items, such as carpets and porcelain worth more than $500 and $100 respectively.
Among other things, North Korea won't be able to use any property in Russia, except diplomatic and consulate facilities.
On Monday, the EU also adopted a new range of sanctions against Pyongyang, which are designed to punish the North for its "continued and accelerated nuclear- and ballistic-missile programs."
The decision taken on Monday made changes to penalties that were introduced earlier in response to the North Korean ballistic launches. These prohibited the import, sale or transfer of petroleum by the state, as well as transactions involving crude oil to Pyongyang. The fresh range of restrictions also extends to the transfer of funds.
READ MORE: N. Korea threatens Guam with 'salvo of missiles' as US gears up for drills with Seoul
In the meantime, the Pyongyang representative called the US sanctions "state terrorism" in a speech at the IPU session. "Sanctions against the DPRK [Democratic People's Republic of Korea] are aimed at a complete halt of our foreign trade, including the areas which affect the survival of our people," the delegation head said, as cited by Interfax. "It's state terrorism."