Microsoft used personal data of Windows 10 users without consent – watchdog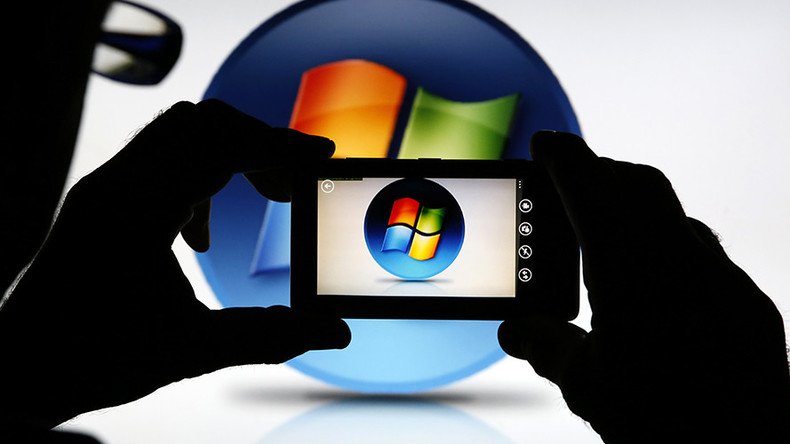 Microsoft has come under fire from a Dutch privacy watchdog over claims the tech giant collected data from personal computers using its Windows 10 package.
The Dutch Data Protection Authority (DPA) alleges that Microsoft has been using its marquee operating system to collect information on users' web surfing behavior so as to target them with personalized ads and recommendations.
The watchdog found that during the installation of Windows 10, users are encouraged to accept default settings that enable 'full telemetry' rather than the more limited 'basic' option.
READ MORE: 'It's probably intentional': Tech expert to RT on Google smart speaker's eavesdropping glitch
At the basic level, the telemetry service sends diagnostic and usage data about the user's computer to the software giant. Full telemetry, meanwhile, sends detailed data on app usage and browsing histories through Microsoft Edge.
"If a person does not actively change the default settings during installation, it does not mean he or she thereby gives consent for the use of his or her personal data," the DPA said in a statement.
Vice-Chairman of the Dutch DPA, Wilbert Tomesen, called on Microsoft to give users the "fair opportunity" to decide whether they want their data collected.
"It turns out that Microsoft's operating system follows about every step you take on your computer. That results in an intrusive profile of yourself," Tomesen said.
Microsoft responded to the DPA's claims in a statement, saying that it has added several new privacy features to Windows 10 which provide "clear choices to our customers."
READ MORE: Google ends Gmail snooping, has all the personalized data needed for ads
The firm also issued a summary of the points which it believes to be inaccurate in the DPA statement, namely that it regularly publishes blog and other documentation detailing the types of data collected in Windows diagnostics.
Microsoft is not the only tech company to draw on customer data for personalized advertising.
In June, Google announced that it plans to end its policy of generating targeted ads based on keywords read from a user's gmail account.
The company said to would continue to display ads in Gmail but it will target those ads based on data it gathered from Google and YouTube searches, instead of the content of email.
You can share this story on social media: