'We've buried many like Trump': Iranian general warns Tehran knows how to 'fight against US'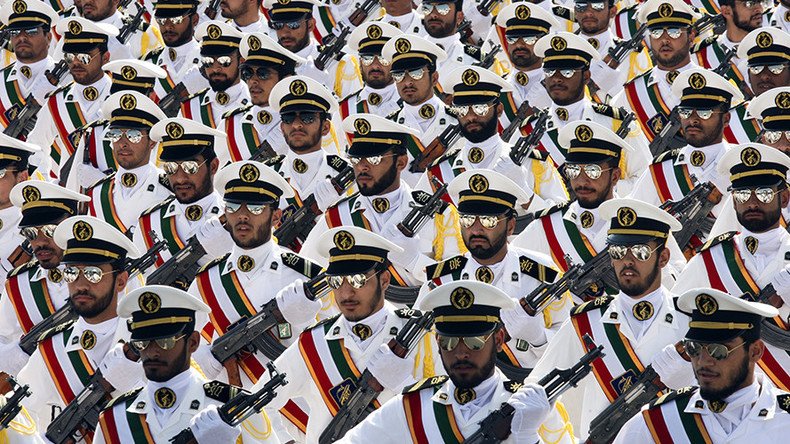 The senior commander of Iran's Quds Force has reportedly warned that any action against his country will be "regretted," stressing that Tehran has "buried many...like Trump" and knows how to "fight against America," according to Tasnim news agency, as cited by Reuters.
"We are not a war-mongering country. But any military action against Iran will be regretted...Trump's threats against Iran will damage America...we have buried many...like Trump and know how to fight against America," Esmail Ghaani, deputy head of the Quds Force, an overseas arm of the powerful Islamic Revolutionary Guards Corps (IRGC), said, Reuters reported, citing Tasnim news agency.
The IRGC is Iran's most powerful security entity and holds control over large portions of the country's economy and has significant influence within its political system.
It comes just two days after Iran's foreign minister warned of a tough response if US President Donald Trump goes ahead with threats to scrap a landmark nuclear deal signed under the Obama administration.
Speaking during a closed session of parliament on Wednesday, Mohammad Javad Zarif told lawmakers that Iran "will never renegotiate" the deal brokered between Tehran and six world powers, Fars news agency reported.
Meanwhile, world leaders and other officials have urged Trump to stick with the deal, with German Foreign Minister Sigmar Gabriel stating on Thursday that "a termination of the Iran agreement would turn the Middle East into a region of hot crises."
British Prime Minister Theresa May has also urged Washington to re-certify the deal, calling it "vitally important for regional security."
France has also urged Trump to stick with the deal, with President Emmanuel Macron previously saying it would be a "big mistake" for the US to withdraw, and would risk Iran entering into a "situation very similar to the North Korean situation."
The US president has long criticized the agreement, calling it the "worst deal ever negotiated." He reiterated those thoughts on Wednesday, telling Fox News host Sean Hannity that it was "one of the most incompetently drawn deals I've ever seen."
Trump's deadline for re-certification of the Iran deal is October 15. Re-certification is part of the Iran Nuclear Agreement Review Act (INARA), passed by Congress in May 2015, which requires the president to certify every 90 days that Iran is complying.
If Trump chooses to decertify the agreement, it would still remain intact. However, he would essentially place the decision about what to do in the hands of Congress. Lawmakers would then have the option to consider further measures such as sanctions.
You can share this story on social media: