Iran: 'All options are on table' if US blacklists Revolutionary Guards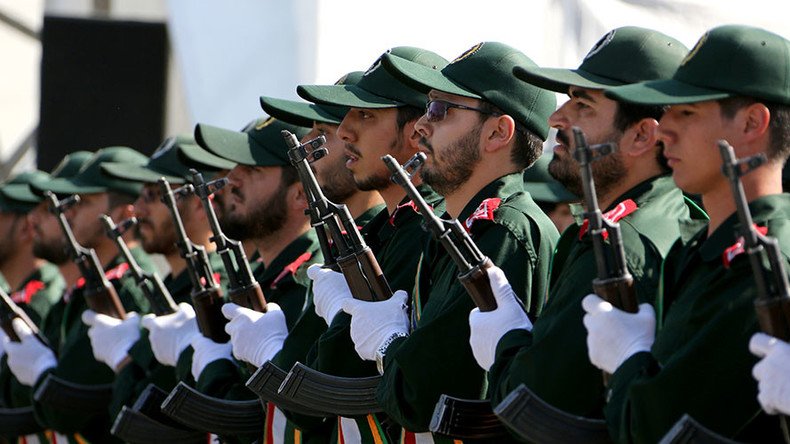 Tehran has once again warned Washington against designating the elite wing of the Iranian Army, the Revolutionary Guards, as a terrorist group, saying that "all options are on the table," according to a top aide to Iran's supreme leader.
"Whatever they do we will take reciprocal measures. All options are on the table," Ali Akbar Velayati, senior adviser to Iranian Supreme Leader Ali Khamenei said on Tuesday, Reuters reports citing Isna news agency.
The aide went on to accuse Washington of supporting Islamic State (IS, formerly ISIS\ISIL) terrorists.
Iran's statements mirror those of the US, with President Donald Trump having recently accused the Islamic Republic of supporting terrorism.
"The Iranian regime supports terrorism and exports violence, bloodshed and chaos across the Middle East. That is why we must put an end to Iran's continued aggression and nuclear ambitions," Trump told senior US military officials on October 5.
Reports of the possible designation of the Islamic Revolutionary Guard Corps (IRGC) as a terrorist group, among other measures against Tehran, emerged amid concerns that Trump may refuse to recertify the 2015 nuclear deal.
Following the reports, the IRGC chief warned that it may equate US troops to Islamic State terrorists "if the news is correct about the stupidity of the American government." On Monday, Iran promised a "firm, decisive and crushing" reaction.
Meanwhile, the Iranian army vowed it would teach Washington "new lessons" to make it "understand the new meaning of power in the world," according to the deputy chief of staff of the Iranian armed forces, Brigadier General Massoud Jazayeri.
By October 15, Trump is scheduled to recertify the Iranian nuclear agreement, officially known as the Joint Comprehensive Plan of Action (JCPOA), which limits Iran's nuclear program for 15 years in exchange for easing the pre-existing sanctions. The document was signed in 2015 by Iran, the P5+1 group (China, France, Germany, Russia, the UK, and the US) and the European Union.
READ MORE: Iran could declare US armed forces 'terrorist entities' - analyst
However, Trump has been skeptical about the deal, vowing to scrap it during his presidential campaign and later accusing Iran of violations. If he decides against recertification, it will go to Congress, which will have to decide whether to re-impose sanctions on Tehran.
Tehran has repeatedly denied any violation of the nuclear agreement and warned against pulling out of the deal. Possible annulment of the nuclear agreement has also caused concerns among other parties to it, with the EU stressing that striking the long-negotiated deal belongs to the international community, not just the US.
On Monday, the head of Iran's nuclear agency, Ali Akbar Salehi, said that the scrapping of the deal would influence more "the entire international community than the national interests of Iran," AP reports.
You can share this story on social media: