Mass riot kicks off during pro-unity march through Barcelona (VIDEOS)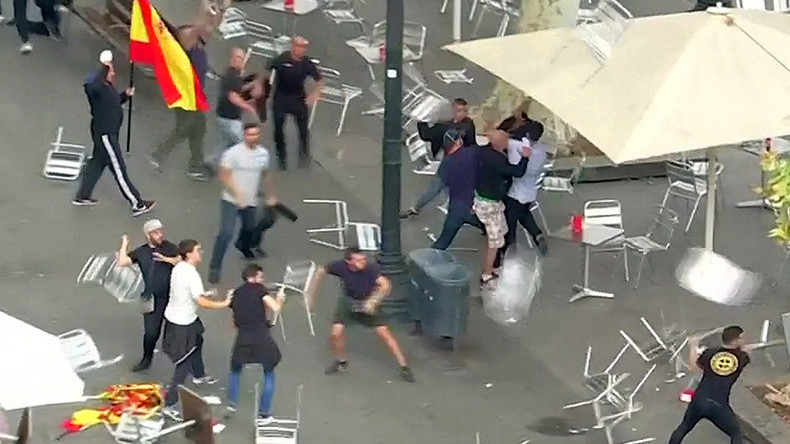 Protesters sent chairs and tables flying in a Barcelona plaza during a pro-unity march through the city center on Spain's national holiday.
Footage from the chaotic scene showed two groups of demonstrators clash in Plaza de Cataluna on Thursday before local police arrived on the scene to separate the demonstrators.
The Spanish unionists rallied against Catalonian independence as the country celebrates Spain's National Day.
READ MORE: Military plane crashes in south-eastern Spain, pilot killed – Def. ministry (VIDEOS, PHOTOS)
The protesters threw chairs back and forth as the sounds of smashed glass and sirens rang out in the background.
A separate protest of around 200 far-right supporters and Spanish nationalist groups went uninterrupted as it ended on Barcelona's Montjuic hill with speeches and the burning of a "Senyera" – the unofficial flag that has become a symbol for Catalonian separatists.